NHAI to interconnect Medical feeder with new pipline for sadar flyover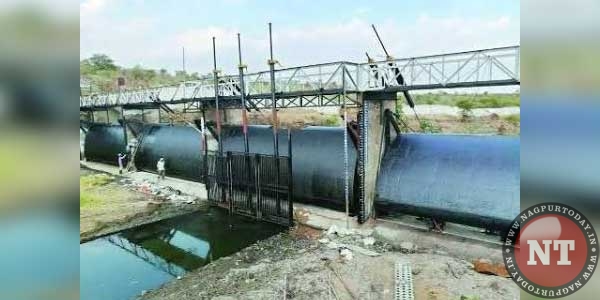 Nagpur : The National Highway Authority of India (NHAI) & Nagpur Municipal Corporation (NMC) have planned a 18-hour shutdown for an interconnection of existing 600 mm dia Medical feeder line at Sadar area (Near Meshram Square) which is infringing in construction of Sadar Flyover, from Liberty Talkies to Mental Hospital, with newly laid by-pass pipeline. from Aug 19 Midnight (12AM) to Aug 20 at 6 pm.
The new by-pass pipeline has been laid by NHAI, through KCC Buildcon Ltd.
The NHAI-NMC 18- hours shutdown of 600 mm dia Wanjari NagarFeeder Line will start from 12 @ midnight on Aug 19 (Sunday) to 6 PM on Aug 20 (Monday). Following this shutdown water supply in Jattarodi No. 1, 2, 3 Indira Nagar, Immamwada, Rambag, Untkhana, Great Nag Road, Patel Timber Market, Dhamma Nagar, Borkar Nagar, Ajni Railway, Government Medical College & Hospital , TATA CAPITAL, Rajabaxa will remain affected on Monday, August 20.
Water supply through Tankers will also be not possible as the Medical feeder line totally dry. NMC-OCW has requested people from these areas to store sufficient water for their use.