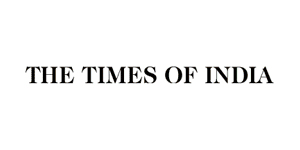 NAGPUR: Nikhil Nirmugde's dream to become an engineer was nearly shattered when his father Diliprao, a debt-ridden farm labourer, committed suicide. Distressed over his inability to repay loans, Diliprao ended his life after he found it impossible to meet the household expenses of his family which comprised of his wife, two daughters and son Nikhil.
Nikhil didn't allow this set back to snuff out the spark within him and continued his studies. In 2011, he scored 50% in the Std X board exam but he could not pursue higher studies owing to the financial crisis that his family was facing. So in order to help his family he too started working as a daily wage labourer.
Like Nikhil, Shrikant Wankhede of Temba village, a sleepy outpost in Amravati district, too nursed similar aspirations achieving big goals. After his debt-ridden father committed suicide, Shrikant was not sure if he would ever be able to continue his studies. He appeared for the Std X examination and scored 65%.
Gajanan Thakre, 23-year-old youth from Saora village in Dhamangao, wanted to do ITI course from government institute. Three years ago, his debt-ridden elder brother – a marginal farmer – committed suicide. "After my brother committed suicide, I was not sure if I would be able to continue studies," said Gajanand. All this hardships didn't make him falter from his goal and so he began working to make ends meet.
These three youngsters, who were helped by Prakriti – a city based NGO which has played a major role in mobilizing support and services for distressed farmer families. It also works for their social and psychological rehabilitation.
The dreams of these children's came true when Prakriti's volunteers visited their village and expressed willingness to help them complete their higher education.
Prakriti has been working with 250 suicide affected farmers' families since 2009. "We started work on the issue after conducting a study of the suicide affected farmers' families in 2008 in Amravati and Akola districts," Prakriti's programme director Suvarna Damle said. With support from Sir Dorabji Tata Trust, Prakriti is working with the most poor and vulnerable suicide affected farmers' families in six blocks of Akola and Amravati.
In an effort to help children like Nikhil, Shrikant and Gajanan, Prakriti under its programme to rehabilitate the families of distressed farmers selected 10 such students, all boys, to pursue their higher education.
Subsequently, all the children got admission in ITI in Ballarshah near Chandrapur. Interestingly, not only these children passed with flying colours but also got selected for apprenticeship programmes in automobile unit 'Mahindra and Mahindra' in Hingna, said Damle.
"Under our project to rehabilitate the family members of farmers, who had committed suicide, we selected these children in 2011," she said. Their results make us feel proud, she added.
"As they know farming, we explained to them the importance of other vocational courses like ITI as it may help their families to live a better life. Initially, we faced hardships in convincing their families as all these children were grown ups and sparing them for higher studies meant affecting their livelihood. However, after counselling, the families agreed to allowed them to go for studies and now they too are feeling proud. It is our endeavour to reach out to as many distressed farmer families as possible and we hope that the project will provide a good opportunity to the children."
This year too under this project, the NGO has selected another batch of seven students. Besides this, the NGO is providing annual scholarships of Rs1,000 to 24 students.