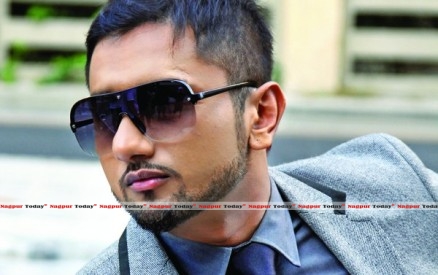 Nagpur News.
Pop sensation Yoyo Honey Singh and Anup Kumar of Mumbai based Acme Entertainment Ltd got their presence registered at Nagpur Circuit Bench of Maharashtra State Consumer Dispute Redressal Commission on Tuesday through their designated counsels here in connection with a claim filed by Tarendra Sontakke, owner of an event management company here. However notice was also issued to Asheesh Jain, former employee at Acme Entertainment but no one appeared from his side. The three were summoned after Sontakke claimed that they had abruptly cancelled the show of Honey Singh causing him huge financial losses. The Bench had acknowledged the presence and posted next hearing for March 18.
The bench also asked Sontakke's lawyer to hand over the relevant documents concerning the matter to the counsels of Honey Singh and Kumar, Sontakke told Nagpur Today.
Sontakke had filed the case against Honey Singh, Asheesh Jain and Anup Kumar for backing out on the agreement to perform in Nagpur and also gulping down the amount of Rs 7.5 lakh paid in advance for Honey Singh's show scheduled here on December 8, 2012. The Commission had in its notice published across various newspapers directed all the three to appear at the bench here on January 28. The notice also mentioned that the three should be present either by themselves or through their authorized agent. If they fail to appear in either of the directed ways then the Commission would give ex parte order against all of them or decide on the case on merit basis.
Sontakke's lawyer Madhavrao Shende told Nagpur Today that he had supplied copies of the complaint to the respondents on Tuesday itself though court has given a week's time for that. He informed that the court has absolved the matter till March 18, 2014 and also asked Honey Singh to remain present in person or through counsel.
Talking about the third respondent Asheesh Jain was not represented by anyone, Shende said that the court is expected to pass an ex parte order against him on next hearing i.e. on March 18.
When Nagpur Today tried to find out about Asheesh Jain, an official at Mumbai office informed that he had left the company some time back.
Shende said, "Our complaint is true complaint and we have asked for 45 lakhs compensation as after giving confirmation and agreement Honey Singh did not perform in Nagpur."
Sontakke said that he had booked Honey Singh and Mafia Mundeer for two shows each at Raipur in Chhattisgarh and Nagpur, on October 12 and December 8 last year, respectively. The fee for each show was decided as Rs 9.5 lakh. He paid Rs 10 lakh as the advance payment for both the shows i.e. Rs 5 lakh each. Later he paid in full for the Raipur show before the event. The Raipur show did not happen as the permission was cancelled in the nth hour, however he had paid in full. Later they refused to perform in Nagpur also despite the fact that he paid another Rs 2.5 lakh for Nagpur event that totaled to Rs 7.5 lakh. While the remaining amount was to be paid before the show, the manager Anup Kumar refused for the show saying that the fee for Honey Singh's show has been hiked and now Sontakke has to pay Rs 21 lakh. He argued that since Singh has recently delivered hit Bollywood numbers he has roped in new manager in Mumbai and now he has to pay according to the new fee structure. Sontakke also contended that his agreement was made before the fee hike and hence he was liable to get the show conducted on the earlier agreed fee only.