Nagpur: Newton, which already has been lauded internationally by Critics and movie buffs, even getting awards at the Berlin and Hong Kong film festivals, is home free 'commercially' too!
The very first weekend has seen it recover its costs and is on to becoming a 'hit' in the coming week. May be even 'super hit'?!
'Newton' named so very thoughtfully by Director Masurkar, burst upon the collective consciousness of Indians at large and Nagpurians specifically when the surprise announcement came of it being selected for Oscars by the Indian Selection Committee.
"What film is this? When was it released… when is it releasing?" were the questions being asked by our team at NT. And then we learnt the happy co incidence that it has released the same day as the Oscar announcement! That is on Friday, September 22nd.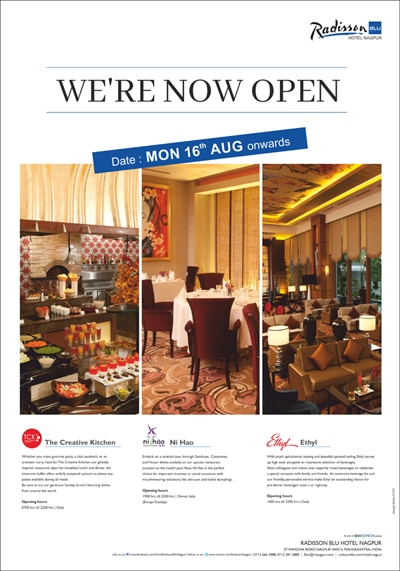 When we made a bee line for the movie for the 8 p.m. show in a local multiplex, the first impression was there were not many buying tickets for this movie, it hadn't created a buzz yet – even in Nagpur.
But 5 minutes after entering the theatre, we realized that it was going to be almost a full house. There was almost 80% occupancy which I haven't seen for many commercial pot boilers, advertised and promoted heavily before the first Friday!
As Rakesh Totla, Nagpur based Director of Drishyam, Producers of the film, shared jubilantly with us next day, " the occupancy for Friday was good not just in Nagpur, but all across the 350 multiplex screens it was released on throughout the country! We know we have a winner on our hands."
Totla is a completely hands on number – cruncher guy looking after Drishyam's commercial angle. Naturally the role comes easily to him being a C.A by profession.
"With 3 films under our hat I understand how important it is to keep a lid on production costs without compromising the quality and creativity and also have enough budget left for promotions. It is important for the film to have a good presentation, which was taken care by Eros and Colour Yellow, who are also distributing Newton. The movie is going to have a showing at the Tribeca Film festival also." Informed Totla.
The government has also approved a budget of Rs. one crore for Newton's promotions before the Academy in L.A. for Oscars.
With this kind of backing and support, will Newton master the law of gravitation and overcome intertia to succeed where Lagan had failed?
Nagpur, and all of India, is keeping its fingers crossed!
Totla though is already thinking about Dhrishyam's next venture 'Rukh' starring Manjoy Vajapayee which releases next month itself.