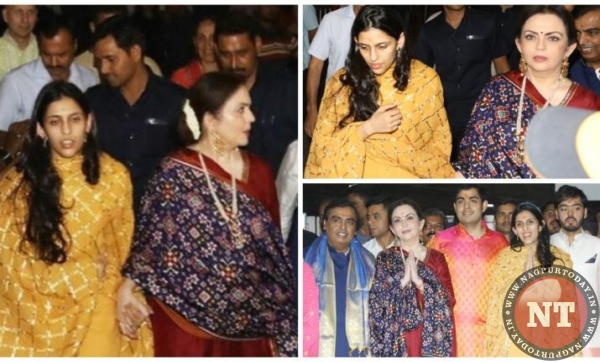 The Ambani family on Sunday visited Siddhivinayak Temple in Mumbai after reports of Mukesh Ambani's eldest son Akash Ambani getting engaged to billionaire diamond trader Russell Mehta's youngest daughter Shloka Mehta surfaced. The newly engaged couple are likely to tie the knot later this year.
Reportedly, the Ambanis and Mehtas know each other well. Also, the couple – Akash and Shloka – have studied together at Dhirubhai Ambani International School.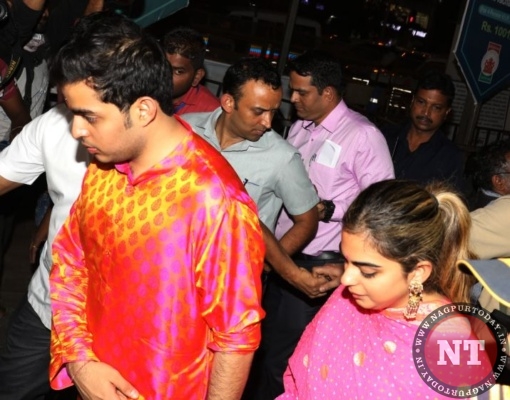 The engagement took place at a small ceremony in Goa in the presence of Mukesh Ambani, Neeta Ambani, his mother Kokilaben and other close family members, claim reports.