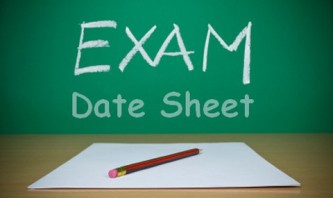 Nagpur News: The students of Master of Science (M Sc) were juggling between semester I and semester II and the inflexible time table of both the examinations left the students in a state of jeopardy. Students informed that academic session for the year 2013-14 started two months late and the Summer examinations of semester I and II have no gap in between for the students to prepare for the papers. In order to protest this and demand new time table for the same, around 250 students reached Examination Hall and protested for their demands.
With the increasing pressure from students, Education department prepared new time table of examination and also uploaded the same on the internet to calm down the students.
Students informed that the academic session for the year 2013-14 started two months late due to which students did not get enough time for preparations. This resulted in poor result in which around 90 percent students failed. The examinations of Semester II were scheduled to start from May 10 and that of semester I will start after a few days giving no time to the students to preparations.
A delegation of students met Controller of Examination (CoE) Dr Vilas Ramteke, but he refused to talk to them. After much pressure, Dr Ramteke consented to hear their problems, but he asked the students to get a letter from police department. Later, Dr Ramteke informed mediapersons that the new time table has been uploaded on the RTMNU website for the convenience of the students.