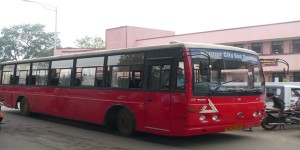 Nagpur News.
The newly elected Chairman of the NMC's Parivahan Samiti (Transport Committee) Bandu alias Sudhir Raut took the charge of the post at the Headquarters in Civil Lines. And, on the first day of his rein, put the Star Bus on notice.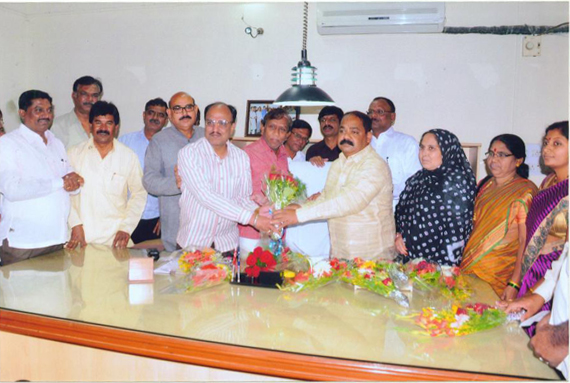 THE STAR BUSES:
The Chairman Bandu Raut, addressing the media after assuming office, called the Star Bus Company a scrap and tore apart its operations. "The Star Bus services were started with 470 brand new buses running on the city roads. The contractor – Vansh Nimay (VNIL) – received 240 buses under JNNURM and 230 buses were deployed by the VNIL itself. But, look today. 4 buses were reduced to ashes by various reasons, 60 buses with rear engines have gone to junkyard, 64 buses have been found beyond repairs and are gathering dusts, and more 18 buses went out of roads with small or big snags. It means, a total of 245 buses are out of service and of no use to citizens," the red-faced Chairman said.
SERVICE:
Bandu Raut further elaborated, "At present, only 225 Star Buses are running on the city roads out of which 30 buses go for washing daily. I have my own doubts on the washing figure. A NMC employee would be deployed at the washing centre in order to keep a watch on the figure. The time-table would be changed within a week and better services would be rendered to citizens," the Chairman said.
"The Star Bus Company has paid neither the advertisement revenue (From May 2011) nor royalty to the NMC. The concerned authorities are guilty in this connection. The process for appointing new operators has already begun and would be completed soon," Bandu Raut said.
ASSUMED CHARGE:
Earlier, the Mayor greeted and welcomed the newly elected Chairman of the Parivahan Samiti Bandu Raut and saddled him on his chair. Those present on the occasion include West Nagpur MLA Sudhakar Deshmukh, East Nagpur MLA and City BJP President Krishna Khopde, Central Nagpur MLA Vikas Kumbhare, Deputy Mayor Jaitunnabi Ashfaq Ansari, Standing Committee Chairman and Member of the Parivahan Samiti Avinash Thakre, BSP Leader and Member of the Samiti Murlidhar Meshram, MNS Party Leader and Member of Samiti Shravan Khapekar, other Members of Parivahan Samiti Bhushan Shingne, Divvya Ghurde, Sumitra Jadhav, and other office-bearers of various committees.