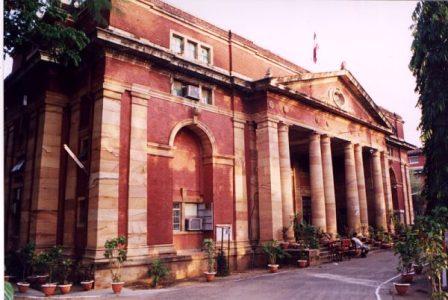 Nagpur News: Rashtrasant Tukadoji Maharaj (RTM) Nagpur University took a decision regarding a new course of MTech (Computer Aided Design Manufacture and Automation) during the emergent meeting of Academic Council. According to sources, this course was introduced into the University under pressure from private colleges. About 10 colleges in the city had received permission for this course from AICTE, but University approval was pending. Though the syllabus was cleared by NU only on Wednesday, the colleges have already had already admitted students for the course beforehand.
M.Tech was not supposed to be part of the agenda in emergent meeting. Vice chancellor Dr. Vilas Sapkal had called on the members to discuss the new course but none of the 68 members raised their voice against it. Officials added that these colleges had blatantly flouted Section 83(6) (Procedure of Affiliation) of Maharashtra Universities Act, 1994, by admitting the students for MTech/ME courses even before getting affiliation from NU. Moreover, NU will be flouting Section 82(5) of same Act, which states that any new colleges getting permission from the State Government after July 15, should be granted affiliation by NU in the subsequent academic year, and also take examination of its students in that session. In this case, the colleges had already admitted students but they were not shown on the record till affiliation was given on October 30.
The issue of approving new syllabus and scheme of exam for course was surprisingly added to the agenda of the meeting. The meeting had originally been called in reaction to protests by Engineering students against lax revaluation which prevented them promotion to the next year. The exams of other course were postponed to legalize the illegal admissions in postgraduate (MTech/ME) courses made by some engineering colleges without even getting affiliation from the university, NU officials revealed. There are allegations of the University buckling under the pressure of these colleges owned by politicians and education barons.