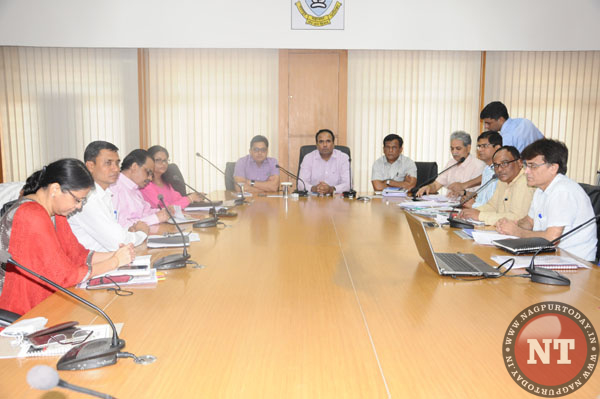 Nagpur: Virendra Singh, who assumed charge as new Municipal Commissioner of Nagpur on Friday, asserted that he feels himself very lucky to work in this historic and 'VVIP' city of Nagpur.
Talking to media persons soon after taking charge, Virendra Singh said, "My foremost priority will be to provide basic facilities to citizens unfailingly. Stress will be given to complete the ongoing infra projects in time. Coordination and cooperation will be sought from office-bearers, officials, employees and citizens. The department heads will be asked to provide best of services. Today being my first day in office in Nagpur Municipal Corporation, I will decide further course of action and decision making after understanding the working style of the local body," the new Municipal Commissioner said.
Replying to a question, Singh said, "Zero pendency formula on the lines of Mantralaya will be implemented in NMC so that positive and speedy results are obtained of any initiative. In the 'IT' era, it is easier to do work than manual system. My experience 'IT' issues will be used for betterment of NMC working. Any proposal regarding this sector will given priority," stressed Virendra Singh who is known as "Man of major words".
A Science graduate, Virendra Singh hails from Rajasthan, and his wife is also an Indian Forest Service officer. Singh is also a former Short Service Commission officer of Indian Air Force and is known as a tough administrator.