Vide notification dated 17th January, 2018, Government of Maharashtra has introduced the Maharashtra Lifts, Escalators and Moving Walks Act, 2017 (Lift Act 2017), thereby repealing the existing Maharashtra Lifts Act, 1939 (Lift Act 1939); however the Government of Maharashtra has not yet notify the date on which this Act will come into force by notification in Official Gazette.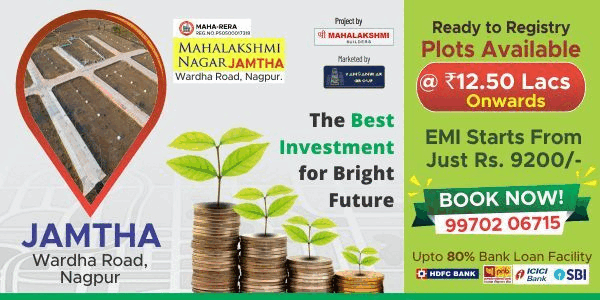 Vidarbha Taxpayers Association (VTA) appreciates the need of this Lifts Act 2017 as with rapid improvements in technology and standards, essential changes have been implemented in the field of lifts, and new equipment like escalators and moving walks have been introduced and it became necessary to make a comprehensive law to regulate the construction, erection, maintenance and safe working of all classes of lifts, escalators and moving walks and all machinery and apparatus pertaining thereto as such new equipment like escalators and moving walks were not covered under the Lift Act 1939.
However VTA found few sections of the New Lifts Act 2017 retrospective in nature hence decided to bring this in the knowledge of the State Government so that appropriate amendments or additions are incorporated in its Rules under preparation to avoid future litigations and to some extent also curb corruption which may take place if this act is enacted as it is.
VTA delegation led by its president J. P. Sharma met Ashwin Mudgal – Collector Nagpur and handed over memorandum & held discussion over this subject. VTA also dispatched memorandum to Devendra Fadnavis – Chief Minister and also to Principal Secretary – Law & Judiciary Department Mantralaya, Mumbai.
Tejinder Singh Renu, VTA secretary informed Collector that although Sec 39 of the Lifts Act 2017 specifically mentions that it shall repeal the Lifts Act 1939, such repeal shall not affect anything done or any action taken including any rule, notification, inspection, order or notice made or issued under the Repealed Act; likewise any appointment, confirmation or declaration made or any license, permission, authorization or exemption granted under the Repealed Act and so on. However Sec 9 of the Lifts Act 2017 says, every owner of a place, in which an escalator or moving walk has already been installed before the date of the commencement of this Act, shall within six months from such commencement date apply for a license for the working of such escalator or moving walk to the Electrical Inspector (Lifts). This section 9 will certainly create controversies and litigations after enactment of Lifts Act 2017 as this section is actually retrospective in nature and thus illogical.
Renu said, since all lifts installed in building already carry lift license under the Lifts Act 1939, they'll be compelled to redo the entire procedure again, which will most likely generate corruption if too many documents are demanded by the Lift Acts 2017 under its rules which are probably under preparation.
VTA requested State Government that old buildings may not be asked to submit too many documents as the major requirement is structural stability and strength of the building frame which surely needs review for sake of safety including that of lift, escalators, etc and this a qualified structural engineer can certify. VTA is not opposing registration of old lifts under the Lift Act 2017, our only issue is that like Fire Act this should cause increase in corruption for obvious reasons. Moreover the existing Office of the Electrical Inspector (Licensing Board and Lift Inspector) under Industry Energy and Labour Department has all lift license records and repetitions will mostly cause harassment.
Collector Ashwin Mudgal explained that with time such modifications in Acts is necessary; however he also assured that he will make his necessary remarks and forward the same to the State Government.
Others present in VTA delegation were Shrawan Kumar Malu – Vice President, Hemant Trivedi – Joint Secretary, Executive Body Members Rajesh Kanoongo, Govind Patel, Harmanjeet Singh Baweja, Sharad Sonkule and Haresh Kumar Soni.