Nagpur.
CAs are responsible citizen of country and he is happy to note that Nagpur Branch of ICAI has brought laurels to Nagpur at all India Level said Shri Banwarilalji Purohit while speaking as the Chief Guest at the New CA's Felicitation program organized by Nagpur Branch of ICAI. He further said that they can surely shine but they have to keep in mind that world is changing fast and they should always keep themselves prepared in advance. He asked them to update themselves regularly with latest happenings to remain in competitive market. He further said that now a day the new generation has all the facilities available and they should make the most of it now by using latest technology. He also asked them to learn the art of saying no and stressed that their character will determine their growth chart. He advised them not to compromise with their ethics & morals and he has full faith that with these values and virtues new generation will flourish and prosper. He also advised them not to ignore extracurricular activities.
CA Julfesh Shah, Vice Chairman, WIRC congratulated to all newly qualified CAs and said that he can see the feeling of pride & satisfaction in the eyes of parents on their wards achieving success. He said that its time to recognize their feat & extended compliments for their dedicated & sincere efforts which has given them success. He said that now the real journey of their life starts and they may face many cross roads and asked them face it with clear vision so that they don't miss the next opportunity. He guided the new entrants to the profession about their career option. He said that they should assess their capacities and do SWOT analysis on regular basis to update them self. He asked them to look forward towards professional excellence and achieve job satisfaction to grow big in life. He extended full support from WIRC in their professional endeavor.
Earlier Chairman of the Nagpur Branch CA Ashwini Agrawal congratulated all the newly qualified Chartered Accountants for the excellence achieved by them in getting success in their CA final exams. He motivated the new CAs to focus on their area of interest and to opt accordingly. He said that to be a member of ICAI is definitely a moment of pride and honor for each chartered accountant. He urged the newly qualified CA's to be thorough in all their deeds and have clarity in expression of thought while delivering the services in their prospective assignments. He asked them to have in-depth study and not merely run for superficial knowledge. He further said that in this era of globalization where sky is the limit for the profession of chartered accountancy the new entrants should adhere to the standards and ethics of the profession. He assured all the support and cooperation to the newly qualified chartered accountants in their future professional career.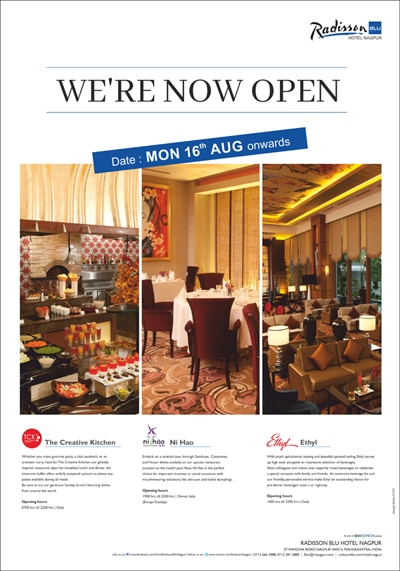 On this occasion mementos were distributed to the 115 newly qualified CA's from Nagpur & DISA qualified members at the hands of Shri Banwarilalji Purihit. Prizes were also awarded to the winners of Indoor Sports, Football Contest & Swimming Contest held by the Nagpur Branch recently. Various awards and scholarship instituted by members for achieving excellence in examinations were also distributed.
CA. Kirti Agrawal Coordinated the program CA. Sandeep Jotwani, Treasurer introduced the Guest and proposed formal vote of thanks.
Prominently present on the occasion were CA. Umang Agrawl, CA. Suren Duragkar, CA Rajesh PDM Agrawal, CA. Charudutt Marathe, CA. Abhijit Kelkar, CA. Amitabh SharmaCA. Umesh Maheshwari, CA. Manoj Loya, CA. Shantanu Deshmukh, CA. Amit Saoji, Adv. Arun Agrawal & around 115 New CAs with their parents and guardians.