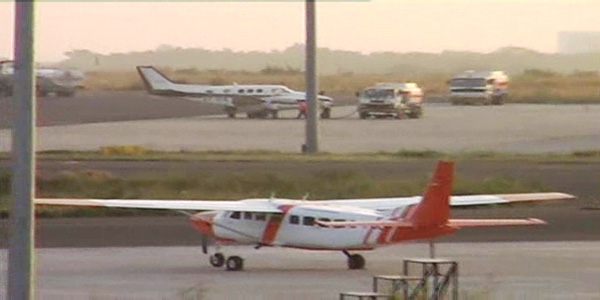 Nagpur News : A training aircraft skidded off the runway during a landing attempt at Dr.Babasaheb Ambedkar International Airport.
According to reports, Aircraft Cessna 178 belonging to Nagpur Flying Club, skidded off the main runway of Nagpur's airport at a high speed, pilot of the aircraft was not able to control the speed and went off the runway into the grass brush beside the runway.
It may be noted that Nagpur Airport has only one runway which is also shared by Nagpur Flying club for its training purpose. No commercial aircraft was scheduled to land at time of incident.
Officers at Nagpur Airport moved the ill-fated aircraft from the runway thus avoiding any mishap.
Speaking to Nagpur Today Awadhesh Prasad, Chief Operation Manager, Nagpur Airport toned down the quantum of mishap terming the incident as the routine one. He said there is nothing to worry about it. He also added that aircrafts being used by the flying club are light in nature and can be easily affected by the strong winds causing such incidents.
No causality was reported.. Watch Video only with Nagpur Today