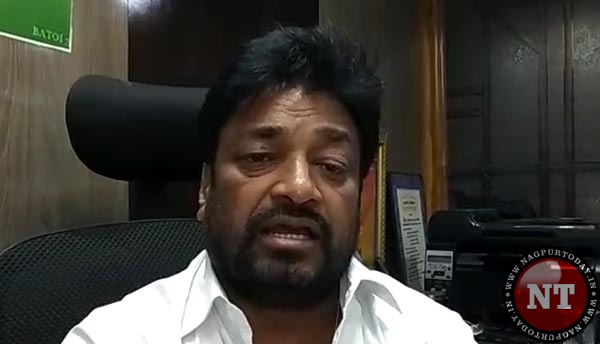 Nagpur: The NCP MLC from Nagpur Prakash Gajbhiye raised the issue of hawkers in the Legislative Council. "There are around 40,000 footpath vendors in Nagpur. They should be allowed to do business at the same place in accordance with National Hawkers Policy. No police action should be initiated against these hawkers out of rules," Gajbhiye demanded.
The NCP MLC drew attention of the government on the issue through a starred question. "There are 40,000 hawkers doing business on footpath across the city. With their small business, these hawkers take care of livelihood of their families. The goods that are purchased for thousands of rupees in big shops are made available at cheaper rates by the hawkers. However, the forceful action by police against these hawkers frequently has forced the hawkers and their families go hungry. The Nagpur Municipal Corporation should provide justice to the hawkers by creating hawkers zones. The stretch between Jhansi Rani Square and University Library Square should be demarcated for hawkers. The hawkers at this place should be allowed to do business at this demarcated place, Gajbhiye demanded.
In written reply, the government informed Gajbhiye that hawkers zones have been created at 92 places in Nagpur and 2881 registered hawkers have been allotted space within NMC limits in accordance with National Hawkers Policy. However, Gajbhiye said that such action always remained limited to papers only.