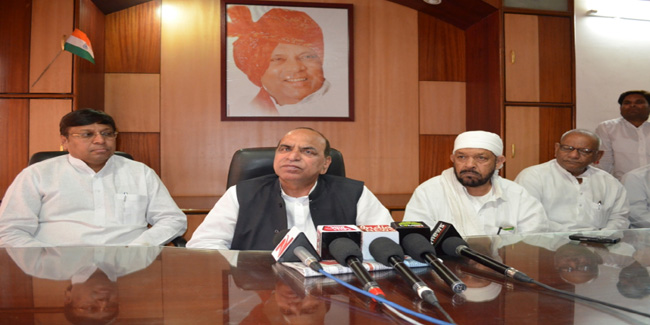 Nagpur News: The NCP would like a broader UPA coalition with parties like the AIADMK and BJD at the time of next general elections, it said in Nagpur on Monday.
"The single-party domination has virtually come to an end and coalition compulsions will dominate future politics. Therefore, if the Congress-led UPA broadens its network of partners by including Tamil Nadu Chief Minister Jayalalitha's AIADMK and Odisha Chief Minister Biju Patnaik's BJD, it will become a larger secular front," NCP's chief national spokesperson D P Tripathi said while talking to reporters here.
Asked about SP president Mulayam Singh's offer to NCP to join the 'third front', Tripathi said NCP wanted other parties to come together (under UPA's umbrella).
To a question on how DMK and AIADMK can be together in the UPA, Tripathi pointed out that SP and BSP — rivals in regional politics — were already supporting the ruling coalition.
Coalitions were working successfully in 46 countries in the world including 37 in Europe, he said adding that though it had no presence in Karnataka, the NCP might field a few candidates in the coming Assembly polls.
On Sanjay Dutt:
Actor Sanjay Dutt deserves to be pardoned after the Supreme Court sentenced him to five years' imprisonment and his mercy petition ought to be considered positively, the Nationalist Congress Party (NCP) spokesman D P Tripathi said here on Monday.
"The mercy petition whenever it is filed by Sanjay Dutt before the Maharashtra Governor, should be considered with positive attitude and sympathy," Tripathi told reporters.
The apex court has spared him of terror tag and he was only found guilty of keeping arms at his place, he said.
Tripathi claimed that the NCP's stand right from day one has been to pardon him, unlike the Shiv Sena which first supported him and has now changed its stand.