Nagpur: National Fire Service College, Nagpur is hosting the 42nd Standing Fire Advisory Council meeting in its premises on 20-21 June, 2022 on behalf of the Director General Fire Service, Civil Defence & Home Guards, New Delhi. The Standing Fire Advisory Committee (SFAC) was constituted in 1956 by the Ministry of Home Affairs on the recommendations of the Conference of Chiefs of Fire Services in India held in 1955 to examine the issues related to Fire Services and to make recommendations to the Government of India on Fire Service related matters including standardization of firefighting equipment etc.
The Fire Services is a State subject and has been included as a Municipal function in the XIIth Schedule of the Constitution of India under Article 243 (W). It is therefore primarily the responsibility of the State Governments to ensure safety of life and property in their area of jurisdiction. In order to maintain uniformity in fire service of the States and upgrade in terms of organizational, operational, equipment and training, the role of SFAC is paramount. The committee do its utmost to help Government in solving the several problems facing the fire services in the country.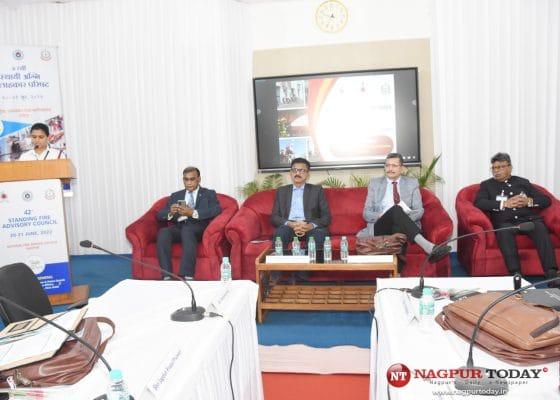 Shri Taj Hassan, IPS, Director General Fire Service, Civil Defence & Home Guards is the Chairman of the SFAC, and Fire Adviser/Deputy Fire Adviser is the Member Secretary. Heads of the Fire Services of State Governments, Union Territories, Central Ministries, Director, National Fire Service College, Nagpur and Director, Bureau of Indian Standards, are its members.
The SFAC generally meets once in a year. So far, this Council had met 41 times since its inception. The last meeting of the Council was held on 28th January, 2021 through virtual mode due to COVID-19. This year, 42nd SFAC meeting is being organized in Nagpur where around 100 delegates comprising representatives from States, Union Territories and other experts from industries have been invited to attend the meeting.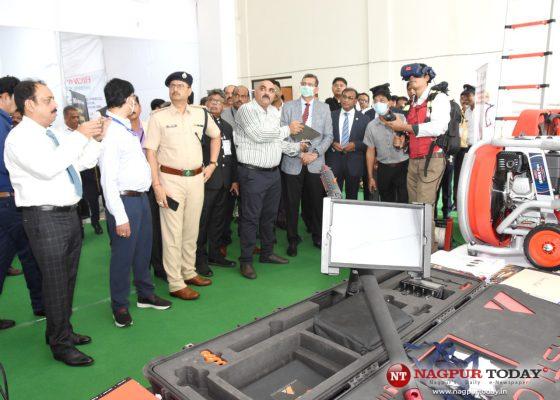 It was really a proud moment to have 1st SFAC meeting which was held in New Delhi on 9-11 February, 1956 under the chairmanship of the then Commandant, National Fire Service College, Nagpur. This was the meeting where the idea of shifting college from Rampur to Nagpur was conceived and later on Nagpur city got the unique training college in the heart of the city.
In the two-day meeting many agenda points will be deliberated upon by the experts in order to derive measurable outcome in the form of recommendations for standardization, modernization and up-gradation of fire service of the country.
Dr. Subhash R. Chaudhari, Vice Chancellor of Rashtrasant Tukdoji Maharaj Nagpur University has kindly consented to be the chief guest to inaugurate the 42nd SFAC meeting on 20th June, 2022 and Shri. Sanjay Puri, Principal Director General, National Academy of Direct Taxes will grace the valediction function as chief guest on 21st June, 2022.