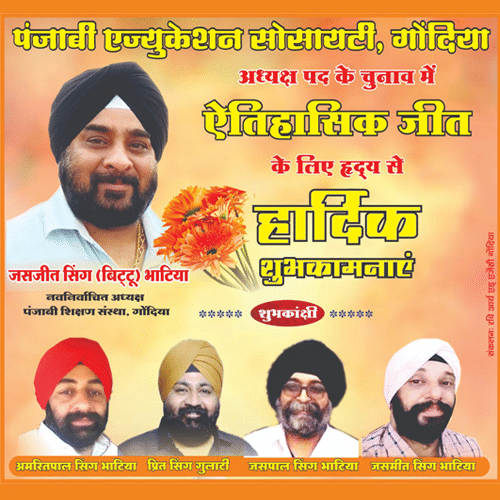 Nagpur:
Though physically challenged yet holding the title of National level champion in 'fencing' was journeying by train, but was allegedly pushed into the jaws of death by on duty GRP constables from the moving train, Mathura-Kasgani passenger. The incident occurred on the night of July 22, Wednesday in Uttar Pradesh. The railway administration however denied the allegation.
As per allegations made by Jyoti, the wife of the deceased, Hoshiyar Singh, aged about 30 years, he had gone to the Ladies Compartment attached to the train to meet her (wife) and enquire whether her health condition was alright. But, two GRP constables intercepted and asked him to pay Rs 200 if he wanted to enter the Ladies Compartment, the reserved coach, and thus there took place an altercation between them. In the words of Jyoti, "My husband begged them to be with me for some time as I was unwell. But they kept demanding money. When my husband refused, they assaulted him and threw him out of the train at Sikandra Rao station."
It may be mentioned that Hoshiyar Singh had won a Fencing bronze medal in year 2005 in the event under-17 championship in Kerala. He was returning with his wife, mother and child from Mathura to his hometown Kasgani on July 22.
Superintendent of police (Railways) G N Khanna outright rejected the allegations made by Jyoti who was an eye-witness to all that unfortunately happened. He said, "Our investigation tells a different story. Singh got down at the station to refill his bottle at one of the station water taps. But before he could board the train, it started pulling out around 7.30 pm. He ran but couldn't catch the door handle and slipped through the gap between the platform and the tracks. He was physically challenged in one hand.
When two GRP constables on three coaches ahead of Singh's saw the man fall they pulled the chain. In the meantime, as soon as the train stopped, his family members and some other people had begun shouting that the constables had thrown the man out."
Singh's death adds to a growing list of sportspersons losing life and limbs because of crimes on trains, which speak volumes about the railways' poor passenger safety management record.
In 2011, national-level volleyball player Arunima Sinha was pushed from a running train by thieves in Uttar Pradesh when she resisted them. One of her legs had to be amputated below the knee but the determined athlete went on to become the first female amputee to climb Mount Everest.