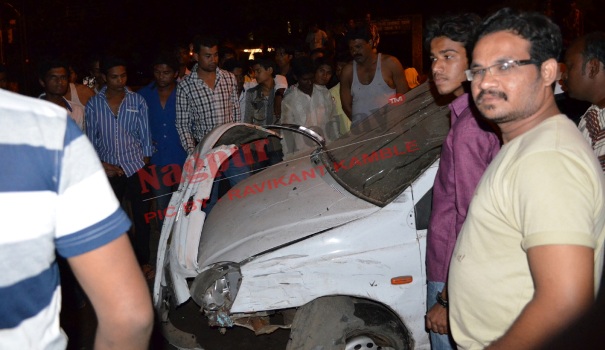 Nagpur News:
A family of 3-4 persons had a narrow escape when a car crashed into their house and also a major tragedy was averted as the house withstood the impact of the car.
According to reports, Pranjal Prabhakar Wadkar (21), a native of Narkhed, near SBI Square (Umred Road), but studying in a private college in Nagpur, was returning to the city in his India car (MH-31/CA 3063), under the heavy influence of liquor. When Pranjal and one of his friends, who were enjoying the ride after a party, reached near Bada Tajbagh on Umred Road, Pranjal lost control of his car and dashed a Bajaj Discover motorcycle (MH-31/ DY 6735) and then crashed the car into the roadside house of Namdeo Raghosingh Sakhre (70), opposite Urdu Primary School. Namdeo and his family, who were sleeping, woke up with a jolt thinking of an earthquake.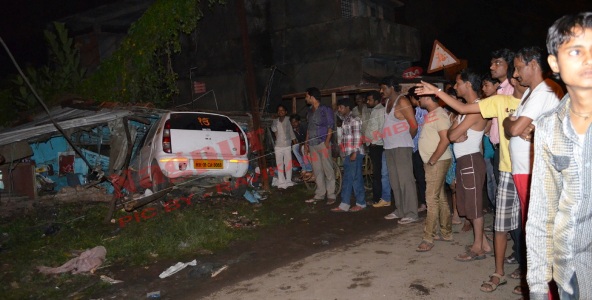 However, when they saw the Indica car right inside their house, shivers went down their spines. Had the car ran over them or the house collapsed due to the impact, the outcome would have been totally different. But Namdeo and his family received only minor injuries.
Meanwhile, some nearby residents informed the Sakkardara Police Station about the incident. Police reached the spot immediately but not before public giving a good thrashing to Pranjal and his friend. Police arrested both the youths who were sometime back enjoying the ride with a glass or two of liquor. Police also summoned a crane to retrieve the car. It took three hours of struggle to pull out the car from Namdeo's house.
Sakkardara police have booked and arrested Pranjal and his friend under Sections 279, 337, 427 of IPC and are probing the matter further.