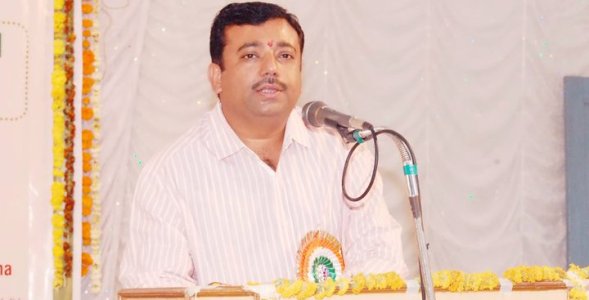 Narkhed city congress president Abhijeet Gupta is one of those young party leaders who believe in the legendary adage 'simple living and high thinking'. Hailing from Nagpur, the young leader is quite optimistic as far the progress of his party goes. An avid educationist and enthusiastic philosopher, Abhijeet Ramesh Gupta has also been reappointed as member of  Zonal Railway Users Consultative Committee  (ZRUCC) by the Union Mallikarjun Kharge.  He is  also President of Prerna Education Society Narkhed, Leader of Opposition at Narkhed Municipal Council and Senate Member, RTMNU.
Son of late Ramesh Gupta who was MLC and headed Narkhed Municipal Council for a term of 28 years, Abhijeet has played a key role in starting new trains on Narkhed-Amravati railway route. Besides having successful stint in driving the changes in his capacity, he is also credited with making strong voice for diverting route of newly launched Nagpur-Ajmer train to run via Ratlam, Chittorgarh instead of Nagda.
Nagpur Today caught up with Abhijeet Gupta who talked at stretch about his family, inclinations and forthcoming avenues.
What made you interested to choose politics ?
Since my Father was an Ex-MLA and my family environment was of politician and social work, it created my interest in politics.
Brief your father's contribution during the flood of Mahad in 1991.
Because of this flood, whole town was flushed out, my father was the first person to start the rescue camp after hearing the news on BBC.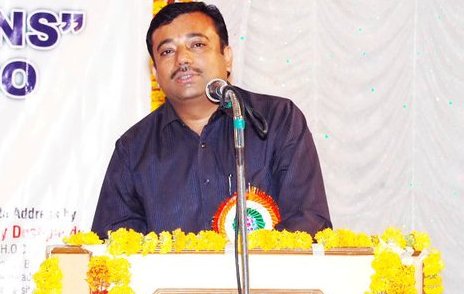 Your educational background?
I am a commerce graduate and did my PG in Marketing and Administration from Nagpur.
What you say about your achievements?
I feel very happy and satisfied in fulfilling my responsibility in starting the first railway line on 6th January 2014 – Nagpur – Bhusawal and Nagpur-Amravati. Because of this business opportunities have increased.  Narkhed can be the best place for business as the land rates are cheaper comparing to nearby cities. Also it is best for establishing small scale  cotton industries.
When our villages will be E-village?
Many IT companies, IT educational institutes, net cafes, animation centres, computer labs are being laid down in villages. In near future our villages will also be on internet platform.
What are your ideas for launching of portal for Narkhed ?
We are trying for this as all orange growers and business should be on this portal so that they can directly interact with the clients. Oranges have this drawback that its juice cannot be preserved for a long time and it has to be consumed or used within 2 hours else it turns bitter.
How do you manage your busy schedule and how you give time to your family?
Once a week I happens to be around my kids and family as rest of the week days I am busy at Narkhed.
Where do you see Narkhed after 20 years?
With the continuous development and upcoming progress I can say Narkhed will be next to Nagpur in 20 years.
What is your message for today's youth ?
They should go for entrepreneurship / starting their own business, farming rather than running to metros for high salaried jobs. They should also be inclined to adopt the family business.