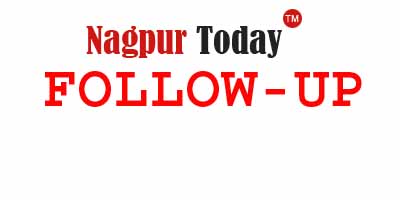 Nagpur News : After three days of cops fight over the jurisdiction to take the case of a girl found unconscious, finally the incident was registered at Nandanvan police station on being ordered by senior police officers.
On Monday, a 20-year-old Manisha Patil was found unconscious with frothing from mouth at Bhim Square on Friday morning, near her aunt's house where she was staying from past few years. Since then she has been battling for her life while her parents were making rounds from Lakadganj police station to Nandanvan police station to file a police complaint. Her parents had suspected a sexual assault on her and wanted police to get the medical reports from police.
However, doctors confirmed police on Monday that no signs of sexual assault are found from the victim. Till Sunday, the victim's parents wanted police to enquire about an unidentified number found from the girl's cell phone. They claimed that Manisha has received many SMSes and calls from that number.
On Monday, PSI Manish Wakode has taken the statement of her parents and of the hospital staff where Manisha is working as a nurse. The hospital staff, where Manisha works, told police that she had taken half-day on Thursday but didn't return home. She had told her aunt that she is going to another relative's house.
Interestingly, the hospital staff informed Wakode that Manisha had come to hospital on Friday morning around 9 am and took leave claiming that she was unwell. Later, after 45 minutes, she was found unconscious.
Police said that they are also trying to get the location of the unidentified number.