Nana Patole launches scathing attack on CM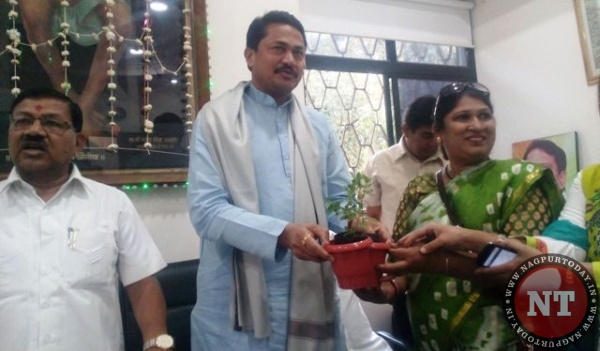 Nagpur: Nana Patole who left the BJP and joined Congress has targetted the Chief Minister Devendra Fadnavis. Patole held BJP MLA Ashish Deshmukh's agitation against government responsible for the notice sent to Ranjit Deshmukh over the commercial use land given for the institution. According to him how is that the govt woke up now after so many years and sent a notice? Ashish Deshmukh has been agitating to fulfill the promises made by party to public and farmers and the government did not like this. After the Modi and Fadnavis Govts came to power they have been trying to suppress the voices against them. Inquiry is done against those who raise their voice against them. They are trying to run the governments in a dictatorial way, he said.
If today is theirs, tomorrow will be of someone elses
Supporting Ashish Deshmukh's action Nana Patole said a MLA has been performing his duty as a public representative. It's a moral duty of a public representative to remind the promises made during election campaign. By sending notice the government has tried to frighten them but one should not forget that if today is theirs , tomorrow will be of someone elses, times change very fast. Whatever is happening with Ranjeet Deshmukh might happen with Fadnavis govt too.
Delay in by-elections
According to Patole there is resentment among the people against present government and so the Chief Minister has been delaying the by-election of Bhandara- Gondia Parlimentary seat. He said along with him two other Uttar Pradesh public representatives also gave resignations and already by-elections have held there, but only on his vacant seat by-elections are being delayed.