MNS leader Nitin Nandgokar makes badgeless cab driver do sit-ups outside Mumbai Airport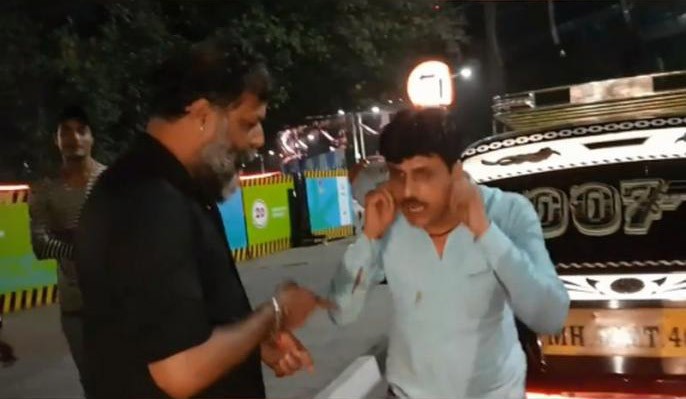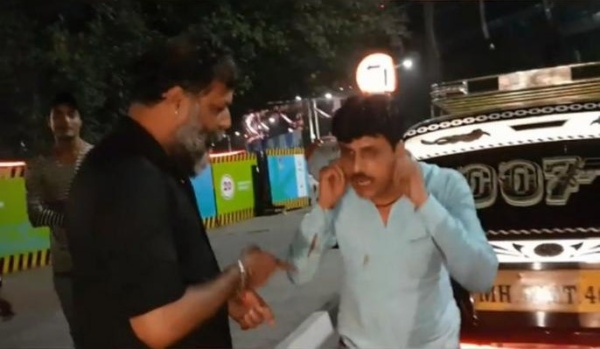 Mumbai: Maharashtra Navnirman Sena (MNS) leader Nitin Nandgokar made a cab driver do sit-ups outside Mumbai airport as the driver was neither carrying his badge nor wearing uniform.
The incident took place on February 17. Nandgokar pulled up the cabbie, made him do sit-ups and shot a video of the entire incident, before posting it on his Facebook page.
Talking to a new agency, Nandgokar said, "I saw a taxi driver at Mumbai airport without his driver uniform and badge. I told him that he should operate legally. At that point, I did what I felt what was suitable."

Reportedly, Nandgokar has posted several videos on Facebook, in which cab drivers can be seen doing sit-ups as he threatens them with dreadful consequences.
"Public safety in danger as there are illegal taxi and auto drivers who don't have registered batches and uniforms. They are getting this freedom as police and RTO police is allowing them for just a petty amount…. If from now onwards any such drivers are caught without uniforms or batches then be ready for the circumstances from my side as a 'Maharashtra sainik' (sic)," Nandgokar wrote in a Facebook post.