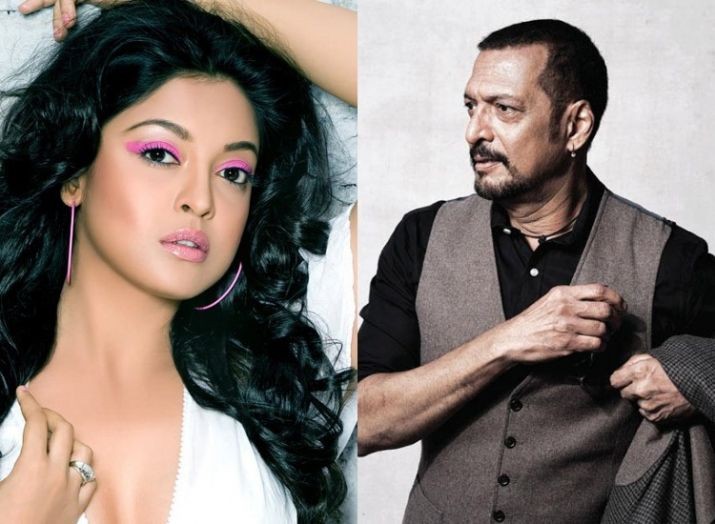 Many Bollywood actors have spoken about the issue of the casting couch. From Shatrughan Sinha to Alia Bhatt, everyone has been vocal about the issue prevailing in Bollywood and what should be done about it. After people coming out with their stories using #MeeToo campaign, another Bollywood actress Tanushree Dutta has revealed that she was also abused in the past. The actress accused veteran Bollywood star Nana Patekar saying that during the filming of her 2008 film Horn Ok Please, she was pushed and intimidated by Nana Patekar on the sets.
In a video interview with Zoom, Tanushree has also claimed that everyone in the film industry is aware of Nana Patekar's history of assaulting women but no-one ever speaks about it. Not just Nana Patekar but Tanushree Dutta also alleges that many big actors and filmmakers in the industry are like that, however, no one dares to speak about them because of fear of losing their opportunities.
She reportedly said, "Everyone knows about Nana Patekar. He has always been rude and abusive towards women. Everyone knows that he has a history of assaulting women and that is an unspoken truth in this industry," Tanushree told Zoom TV in an interview. Elaborating on the incident she experienced with him on the sets of Horn OK Please, Tanushree added, "Post the incident on the sets of Horn OK Please, Nana Patekar called up this political party who has a reputation of lynching and causing damages on the sets. And the producers called up the media to gain publicity from the whole situation. On one side we had the media and on the other side, we had the political party workers. They vandalized my car completely. So, I got off my vanity van and head towards our vehicle."
"My father told the producers that we will leave for the day and asked them to think over the situation. My father told them that this actor has been troubling my daughter for the last 2 days and she will not do any dance with her. If you guys insist on doing it, think over it. And we sat in the car and wanted to leave. That's when we had a big group of media personnel on one side and the political party workers on the other side. They started attacking our car," Tanushree added further.
Tanushree was in the US for the past some time and returned to India a few weeks back. She was last seen in the movie called Apartment in 2010.