The Arjun Kapoor and Parineeti Chopra film is cliched and charmless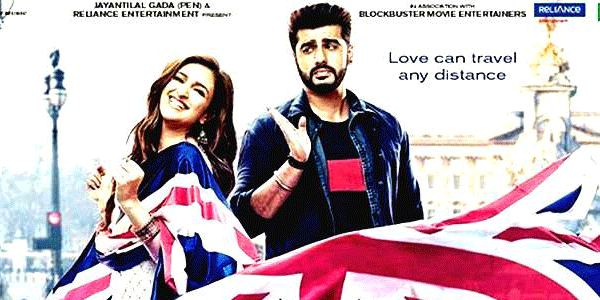 Namaste England movie cast: Arjun Kapoor, Parineeti Chopra, Aditya Seal
Namaste England movie director: Vipul Amrutlal Shah
Namaste England movie rating: One star
In 2007, Shah had come up with Namastey London, in which Akshay Kumar got to tell a bunch of Brits how great India really is, and how wise Katrina's Jaaz aka Jasmeet was to prefer a large-hearted 'desi munda' over a stupid 'gora'.
This week, Shah's new film, Namaste England attempts at telling exactly the same story, with a different set of actors. The former was passable, with Kaif trying her paces, and Kumar taking baby steps in creating his best-selling persona–the full-fledged Mr Bharat he has now turned into.
This re-tooling is drowned in stale banter in what passes for Bollywood's idea of rural Punjab. We meet Jasmeet ( Chopra) and her 'bauji' and 'veerji' who watch strictly over her. No, she can't work. No, she can't romance. Except she does both, because she has Param (Kapoor), her 'gabru jawan' whose sole aim in life is to support his Jasmeet's single-minded ambition, which is to get a 'residency' in the UK.
Both try different routes to get there, and a better film could have made something of the heartbreak and challenges people face when leaving their country for another.
But Namaste England is not that film. It is just plain awful, in which the 'desis' who live in the UK are poor misguided souls, and the real 'desis', especially those from good 'ol Punjab, will rescue the world. One is a man-about-town (Seal) who wants a pind-ki-kudi as pretend-biwi to make his old-fashioned grandpa happy; the other is a hottie who falls for the bluff, good-guy Param, and I will spare you the asinine things they have to say and do.
It's been a while since I've seen something so clichéd and charmless.