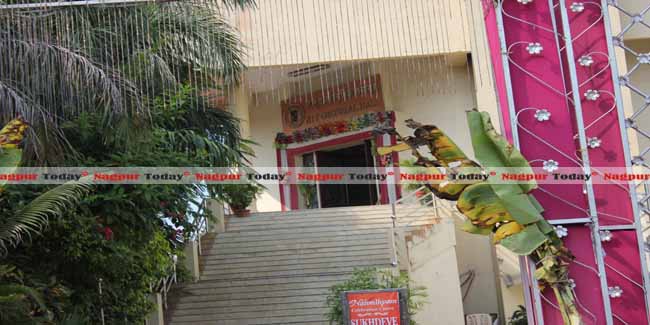 Nagpur News.
Nagpur News.
Naivedhyam Celebration Hall located opposite NIT swimming pool at Ambazari has evaded service tax on the annual rent of the property. It is learnt that about Rs 26 lakh is due as service tax on the rent of this hall. Acting on the written complaint in this regard, NIT has asked Naivedhyam Food Products which runs the hall, to submit the documents pertaining to payment of service tax. The clause 1.3 of the agreement with NIT regarding commercial utilization of the hall read that service tax should be paid by the contractor which is Naivedhyam in this case.
Sanjay Agrawal of People Against Corruption which submitted the written complaint against evasion of service tax by Naivedhyam said that he had informed income tax commissioner that in 2009, NIT had leased the cultural hall located at Ambazari to Naivedhyam Food Products for a period of 5 years.
The rent for the year 2009-10 was Rs 34,04, 404, for 2010-11 it was 37,44,844, for 2011-12 it stood at Rs 41,19,328, for 2012-13 it was Rs 45,31,260 and for the year 2013-14 the rent was fixed as Rs 49,84,386, Agrawal informed in a press release. He said apart from the rent the contractor was also liable to pay up property tax, non-agriculture tax and service tax besides footing water and electricity bills incurred on the hall.
He said 12.5 percent service tax is applicable on the annual rent as per the provision. He said that about Rs 25,98,027 could be recovered as service tax and additional interest from Naivedhyam Food Products.