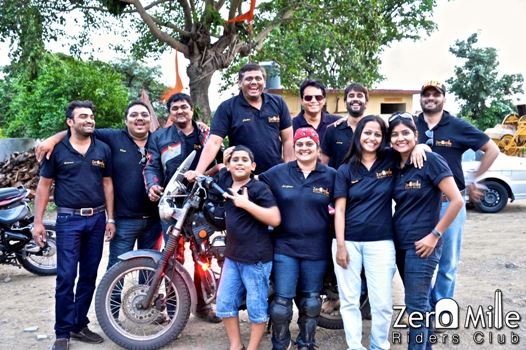 Nagpur News: The gloom of monsoon mixed with bloom of greens prompt everyone to make the move in their own style. Some go for trendy dressing while others gorge on their favorite rainy delights. But here's a group of seven people who tempt towards the misty green rainy motorbike ride. With this single most idea in mind, Zero Mile Riders Club is formed in Nagpur. The club members recently returned from the ravines of Chikhadhara, a known tourist place in Maharashtra. The club associates itself from Zero Mile by this simple logic that they set off for their every adventure from Zero Mile in Orange City. Interestingly, Royal Enfield bullet is everybody's vehicle in this club.
Freshly formed Zero Mile Riders Club aka ZMRC is a new bullet club from Nagpur. The founder members of the club are Sachin Bramhe, Prashen H. Kyawal, Shahnawaz Khan, Piyush Wagh, Prithviraj Mulik, Uzair Khan, Shahid Sayeed. All the members claim to have strong solo and group riding experience
Brotherhood of Bulleteers
Every major city across India has one or more bullet clubs who organize rides and ride their motorcycles in groups. Such clubs have formed a large community of bullet riders and have a bond of brotherhood amongst them. All these clubs operate under a common banner of BOBMC i.e. Brotherhood of Bulleteers Motorcycling Community.
Spreading Nagpur all over…
Apart from riding across the length and breadth of the country, ZMRC also aims at spreading information and knowledge about Nagpur as Zero Mile of India. ZMRC starts every ride from Zero Mile monument and also has the zero milestone and pillar incorporated in its logo. Also through different joint community events like BOBMC Rider Mania, ZMRC wishes to make other riders aware of Zero Mile of India and request them to visit it as they cross through Nagpur.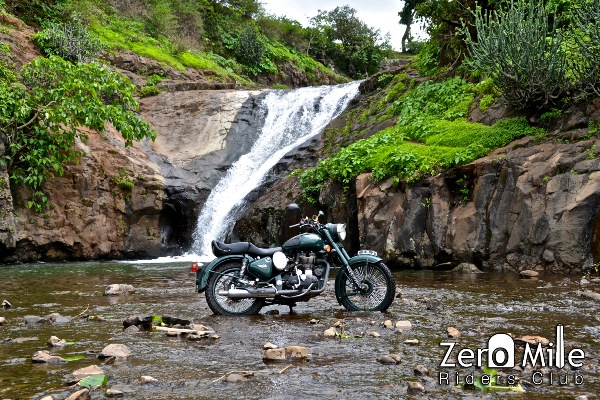 Three rides till date
Since its foundation day on 2nd June, 2013, ZMRC has completed 3 rides successfully. The inaugural ride was towards Deogarh in Chhindwara District. It has a torturous stretch, which tests the skills of the riders. On its second ride, ZMRC rode to Mumbai and joined other clubs like InddieThumpers, 60kph, Bisons Ride Hard on their ride to Mahabaleshar. The third ride was towards Chikhaldara through its curvy ghats, monsoon rains and thick fog. The club members often zoom out for small rides to nearby areas just for unwinding and having fun. Similar small ride was organized on Saturday, 20th July.
Safety is priority…No to stunts
As motorcycle travel is also considered as adventurous, it is quite tough sometimes.  ZMRC follows and promotes safe riding rules and techniques. All its members compulsorily use full safety gear that includes riding jacket, helmet, riding shoes and kneepad. It strictly discourages stunts and any such harmful activities on public roads (there are special events in Rider Mania like dirt tracking, etc where riders can show their other skills). ZMRC urges youngsters doing stunts on public places to try it only on specially built tracks and with full safety gears.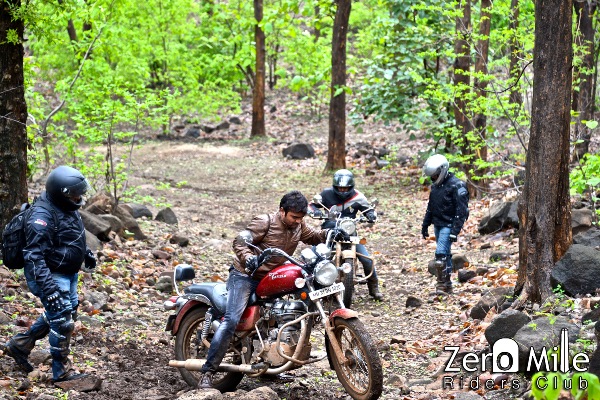 Lined up next…
Future rides will cover Pachmarhi, Hyderabad and host of other destinations. ZMRC is getting all set for the BOBMC Rider Mania 2014 to be held in Chennai. ZMRC strives for venturing out to more places but its adage goes – "Journey, not the Destination is what we seek."