Nagpur Today : Our Youth Icon Mitali Nag is an Indian television actor and singer who is best known for playing the role of Krishna in Zee t.v. show Afsar Bitiya.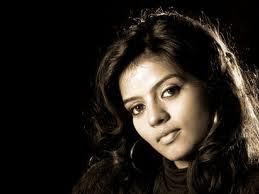 Early Life:- Mitali comes from Nagpur. She always wanted to become a singer and carve her niche in the music industry.Mitali even has her own all girls band Teen Musketranis. She has has also participated in singing reality shows on television. For the past few years, she has been very active in the theater circuit and has been a part of well known theater troupes in Mumbai doing shows across the country.
Career:-She started her acting career from Zee TV's primetime show Afsar Bitiya.The actress after a long time and number of auditions has been finalized for the role.
Mitali Nag is on cloud nine these days, ever-since the dusky beauty stepped into the TV world with Raakesh Paswam's Afsar Bitiya, she has been going great guns.
Afsar Bitiya :- Krishna belongs to a lower middle class family in a small town called Bhagalpur in Bihar. She is a confident girl who is always immersed in the world of books. Though her family has not been very supportive towards her higher education, her zeal to continue studying eventually makes her a successful government officer.
This story is all about how Krishna deals with the trials and tribulations of life while juggling between being a dutiful daughter, daughter-in-law and an honest government officer.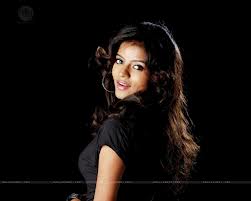 The talented actress who essays the role of Krishna on the show has recently been awarded with Aadhi Aabadhi (Actress Deepti Bhatnagar's institution) young Women Achievers Award.
Other people to receive the award in this catgory were Richa anand (Zindagi live), Sudha Chandran, Mary Kom, Rohini Hattangadi, Raman Lamba (Designer, tarot reader), and Kritika Sengar.
The actress says with a big smile on her face,"I am happy to receive this award because the other awardees are legends in their respective fields and have a lot of achievements with strong credentials. I am fortunate that I got this award at such an early stage of my career which makes me feel lucky. This award is going to be a motivation for me to achieve more and more in my life and make myself truly deserving for this award."
She also adds, "No matter how much I have grown and all the maturity I have, when it comes to awards my heart goes back to my childhood days. During those days I was rewarded for every little goal I achieved and thus the award proved to be a motivation to achieve something bigger and better next time. And I follow the same thing even now being recognized as the best or as an achiever makes me perform even better."
However, lady luck seems to be smiling on the actress as her show Afsar Bitiya has not only earned her an award but has also successfully completed 200 episodes.
An elated Mitali says, "I think all our efforts and hardwork has paid-off as people are loving the show. I am happy that we have been successful in entertaining viewers from past 200 episodes. We are trying our best to cater to each and every section of the society. I just hope and pray that we continue our successful run."
Nagpur Today Team wishes the Youth Icon Mitali Nag, for her great Success and Acheivement.
Suhani Vanjani