Nagpur News : It's record over records for Sripad Vaidya of Nagpur, who has become the first Indian to get his name registered in Guinness Book of World Records not once or twice, but thrice. He achieved all the three records in Guiness Challengers category.
Confirming the news to Nagpur Today, Sripad has also provided the certificate which he got from the jury of Guinness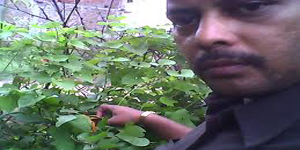 He had earlier made the mark with the most rubber bands over the face and the most dried pieces moved in one minute using a straw.
In his latest endeavor he has beaten his own previous records of the most spoon balanced on the face. Previously he had held 21 spoons on his face on September 20 but a month later he successfully raised the number to 28 spoons. He tasted the latest success on November 16, thus completing the hattrick of the records in Guinness Book.
Sripad's name has also been figured in various record books across the country and the globe.
He had made a solar water filter in his stride to contribute for the environmental cause. He said that he takes special interest in developing latest inventions which could prove to be beneficial for larger section of the society.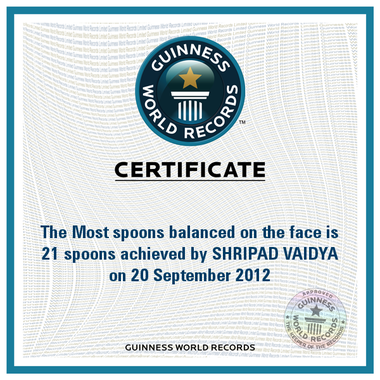 http://challengers.guinnessworldrecords.com/challenges/65-most-rubber-bands-stretched-over-the-face-in-one-minute/attempts/2112