Nagpur: It is a perfect case of contradiction between what is seen and what is literally felt. While all the noise being made these days shows Nagpur speeding on the fast track of progress, another grim picture has emerged to add confusion among the citizens. A recent report carried by a section of media says Nagpur is emerging rich in education sector, and the literacy rate has gone northwards at 92.38%, quite higher than Mumbai's literacy rate of 90.81%. These figures are taken from the data prepared by the UNICEF from the 2013 Census, which shows literacy rate in Pune at 88.15% and Aurangabad at 91.36%. At the same time another report surfaced that despite all the exaggeration about education, jobs remain elusive to a majority of youths in Nagpur and few other districts in the state. This report says that as many as 10 districts in the state including Nagpur have registered significant decline in the number of jobs created. The drop in job creation in Nagpur has been reported at 2.96%.
Nagpur Today also checked the ground reality in Nagpur and tried to explore the practicability of the education. What came out was the sorry tale of more and more unemployed youths. This ground reality perfectly matches with the report on job creation, as well as the report on literacy.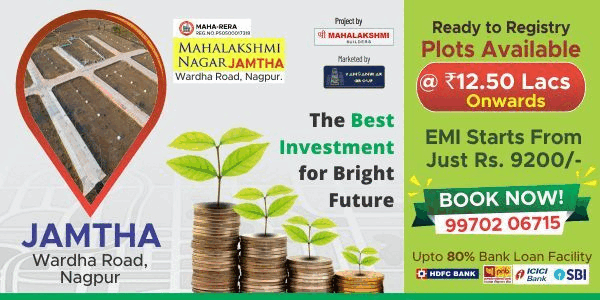 Such a contradictory situation has come at a time when quite a rosy picture is painted about Nagpur, especially when two big leaders – Chief Minister Devendra Fadnavis and Union Surface Transport and Shipping Minister Nitin Gadkari – from the region are sitting at the centre of power, both at the state and central level. The report however seconded that the state saw about 47% growth in establishments and overall jobs creation is 36% but Nagpur is certainly not on the benefitting page. Besides, Yawatmal district in Vidarbha, Ahmednagar and Jalna also registered double digit fall in jobs creation. These districts have been suffering from water scarcity and poor infrastructure for last many years. Yawatmal is known as the hub of agrarian crisis, given the large number of farmer suicides being reported in the region.
The Mihan Mayhem
About a decade ago, the Mihan project was pushed up in the air and this resulted into tremendous rise in property prices. This led to mushrooming of large scale real estate projects in which the builders reaped rich moolah over Mihan bubble. As the dust over Mihan started settling down, the reality got clearer and came to pinch, as nothing much was put to progress in terms of Mihan. Sources said that now with the change of guard both at the Centre and State, fresh air is blown into Mihan project and the 'all is well' atmosphere is created to fuel another spell of property price rise. However, this time the buyers are facing tough time in the absence of jobs. However three major information and technology companies – Infosys, Wipro and Tech Mahindra have already signed MoUs with the state government for setting up their offices in Nagpur. The construction work for the IT hub in Nagpur is in progress but despite the positive sentiments in the region, it has failed to generate more employment so far.
Education fails to yield survival
It is true that Nagpur has seen remarkable progress in education sector, with more students from neighbouring areas and big cities coming down to pursue their higher studies here. While those from metros move back to their hometown and get good jobs, most of the youths in Nagpur remain jobless. The campus interviews in most of the engineering colleges in Nagpur too have significantly dropped and moving to bigger cities did not yield satisfactory results for these pass outs. At present there are 27 engineering and 13 medical colleges in Nagpur.
Youths left in lurch
Despite spending a good amount on learning and education, many students in Nagpur are still on the super compromising mode. Nitesh Yadav, who hails from Chandrapur had completed B.E. in Electronics from one of the reputed institutes in Nagpur, two years back. While he kept looking for job in his initial year of finishing his academic, he frustratingly took up a job of credit card marketing for a bank, which earns him meager amount of Rs 7,000 pm. "One can gauge the situation, looking at my condition. I have secured more than 75% in my final year and see what I am helplessly doing?," Nitesh revealed. The numbness in Nitesh's voice was evident. Similarly, Kirti Jagdale residing in Jaitala, Nagpur was hoping to get through campus selection but unfortunately no company came to her college in her last year of BE Computer Science. "Nobody will ever believe that I am a receptionist at one office, doing 10 to 7 job at Rs 6,000," she said. Naved Khan's story is even worse. "I have completed my graduation three years back and since then I have been running from pillar to post. I have been doing odd jobs to meet my ends, but how long will this continue. I am frustrated," he said in despair.
Long way to go
According to a survey by CII and Institute for Competitiveness titled 'Live ability Index 2010: The best cities in India', Nagpur ranks 19 overall out of 37 cities that were surveyed. That indicates there is a lot of room for improving standards to make the city more attractive not only as an education hub but a hot job destination as well.
Will promises be kept?
The BJP MP from Nagpur and Union transport minister Nitin Gadkari, in his election manifesto, had promised creation of 50,000 jobs in two years. Now picture this the entire Nagpur division has reported drop of 1.21% in employment in urban areas mainly because of the significant reduction of jobs from Bhandara (-12.88%) and Gondia (-7.07%) districts. Bhandara and Gadchiroli districts of Nagpur division has reported fall in rural employment generation as well. Bhandara district reported drop of -3.99% while Gadchiroli reported -1%.