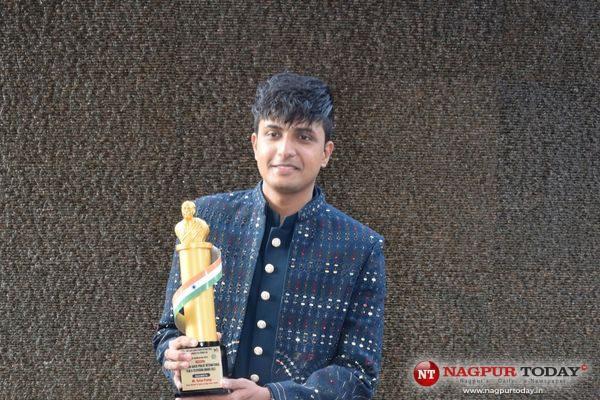 Nagpur: Tv star Ratan Pratap was bestowed with 'Shri Dadasaheb Phalke International Film and Television Award 2022' at an award ceremony held in Mumbai by the DadaSaheb Phalke International Awards Film Foundation. The award is in recognition of his work as a host on Indian dance reality shows on television and digital space.
When asked about his feelings after receiving this honour, Pratap said, "I am actually speechless. Dada Saheb Phalke award is one of the most coveted and respected awards. To even be considered for it by the jury would have been an honour. Receiving one and that too at my age, is a dream come true. I still remember when I received the letter from the foundation I re-read everything because I thought maybe it's a mistake or a misprint. Maybe they are just inviting me to attend. I am so grateful to the foundation for giving me this honour".
Further speaking about his journey so far in the industry, he added, "The entertainment industry works on the motto of perform or perish. There are days when everything is going right and then there are days when literally everything goes wrong. And none of it is in your hands. It's extremely competitive and being in the public eye means being open to scrutiny. I am not from Mumbai and I have zero Bollywood connections. So whatever work I've done so far is on the basis of my talent. It's tough to navigate this business and sometimes it makes you question whether you should carry on. But when a recognition like Dada Saheb Phalke comes your way, you realise that you are on the right path. I can't really explain my journey like this but all I can say is that I am highly motivated to put my best foot forward and work doubly hard now".
As per sources, Pratap is supposed to make his acting debut in the coming year and has been working on developing an ott show. When quizzed about the same he clarified, "If there is a show why would we hide it. Let's see how things pan out".