Nagpur: Among its various achievements, questions are being raised on accountability and performance of Nagpur Police considering the fact that several criminals remain absconding and the police has failed to take any just action on them. The number of criminals is undergoing a continuous hike. What brings the matter under microscope is that most of these absconders hold political power or are connected to those in power.
Charges have been proved against politically powerful figures like Santosh Ambekar, Munna Yadav & his sons (Karan and Arjun Yadav), Mangal Yadav and Ashish Kotulwar in various cases.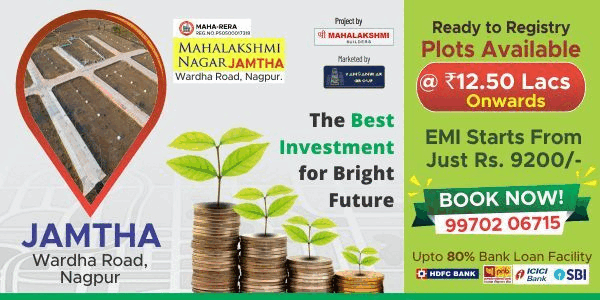 Munna Yadav, a politically recognized face in Nagpur, is not only a member of the ruling party but also enjoys an important position in the Nagpur BJP. Cases have been proved against Yadav as well as his sons. However, what has not boosted the city police to take any action on the father and sons remains cynical. Similar to this, another influential name in Nagpur's political scenario- Mangal Yadav's role in Wardha Bank robbery case remains skeptical. The police has, however, not taken any action against him as well.
Taking the saga further, Santosh Ambekar, one of the most infamous names and a titled 'Gangster', is absconding for a long time. Being, allegedly, a part of various crimes in Nagpur, Ambekar is enjoying his simultaneous stays in Mumbai, Ujjain and Goa, as informed by our trustable sources.
It is to be sincerely thought that even when the charges have been proved in most of the cases, where are these criminals, said to be involved in crimes as heinous as murders, and why is the police neither arresting nor questioning them about the same.
It is to be recalled that the Yadav cousins- Munna Yadav and Mangal Yadav's families had had a violent clash on 20th October over bursting of crackers. The other members of the family were severely injured and, as you must be anticipating, the police did not take any action on them as well.
Adding onto the list, Ashish Kotulwar alias Ashu, being alleged as the sharp shooter in Raju Bhadre kidnapping case, also remains absconding even after MCOCA (Maharashtra Control of Organized Crime Act) was imposed on him back in 2016.
It was imposed on Raju Bhadre and eight others who were involved in kidnapping of Ajay Shyamrao Raut and recovering a ransom of Rs 1.75 crore from him. The kidnapping of Ajay Raut had taken place on December 11, 2015, at Cosmos Square coming under Pratapnagar Police Station jurisdiction.
Raju Bhadre and eight others namely Nitin Sunil Waghmare (27) of Kamptee Road, Ashish Virendra Naidu (28) of Bailey Shop, Panchpaoli, Kartik Shivramkrishnan Tewar (27) of Jaripatka, Bharat alias Rahul Sushil Dubey (23) of Motibagh, Divakar Baban Kotulwar (31) of Manishnagar, Ashish Baban Kotulwar (28) of Manishnagar, Khushal alias Jallad alias Pahalwan Thool (28) of Gaddugodam and Nitin Mohan Patil of Dattawadi were booked under Sections 143, 147, 149, 341, 342, 364(A), 365, 384, 385, 386, 504, 506(B) of IPC read with Sub-Section 3 of MCOCA, 1999 in the offence 468/15. Ashish one of the main accused in the case, remains free and the police of Orange city remains fail in grappling any of these dangerous figures.
It is not that the police not even attempted to arrest the criminals. A few months back, a plan was sketched to arrest Kotulwar. However, it failed. It is now to be thought where the Nagpur Police lacks that these criminals remain free.
—By Ravikant Kamble