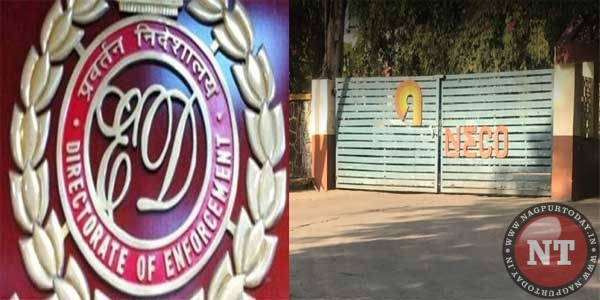 New Delhi/Nagpur: Nagpur based Jayaswal Neco Industries Limited received a major blow in its Raipur unit on Friday when the Enforcement Directorate attached its assets worth Rs 101 crore in Siltara area and Bilaspur district. The company has been under the clouds in recent times over the allegation of money laundering in coal scam case. With the fresh ED action the total attachment against Neco Industries has reached Rs 307 crore.
On Friday, the ED attached the company's land worth Rs 21 crore in Bilaspur district and an office building worth Rs 80 crore at the integrated steel plant of Jayaswal Neco Industries in Siltara.
The ED, which had last year issued attachment order of Rs 206 crore against the company, is probing money laundering charges and had registered a case under Prevention of Money Laundering Act based on an FIR filed by Central Bureau of Investigation.
The ED said in its attachment order that the company had obtained the Gare Palma-sub block IV/4 coal block in Chhattisgarh through alleged fraudulent means and resorted to illegal use of coal mined in their captive power plant (CPP) without permission from the Central government.
According to ED, the share capital of Rs101 crore, which was raised by the company after the allocation of the coal block, was related to the coal block illegally obtained and mined by the company.