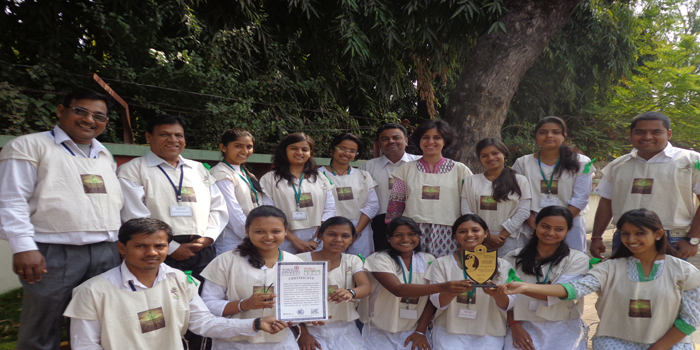 Nagpur News :Nagpur based Green Vigil Foundation a not for profit organization working for environmental protection and sustainable development has received top accolades for its programs by "World Records India".
Green Vigil has been certified as a World Record Achiever for outstanding contribution in achieving extensive community mobilization and education for environmental protection.
Stating that Green Vigil is making dedicated efforts to empower communities to partake in conservation efforts, founder Dr. Kavita Rattan hoped that the initiatives implemented by Green Vigil can help create a generation of aware citizens to ensure future sustainability on the planet.
Team leader Vrushali Shrirang thanked the Green Vigil team for untiring work and  well wishers of the Foundation for supporting the environmental cause.
Green Vigil Foundation has been also honored by India Book of Records in 2012 for extensive outreach programs that encourage citizen awareness, participation and education in the field of Environmental Sustainability.
Green Vigil is also recipient of prestigious Vidharbha Bhushan Award 2012. The Foundation has received the honor of featuring in May 2012 cover story of the internationally circulated Diplomatist Magazine, for various environmental education and outreach initiatives.