Nagpur: Nagpur's most wanted gangster Santosh Ambekar, who has been keeping out of the police net for quite a long period of time, eventually surrendered before the 3rd court of Judicial Magistrate First Class on Thursday morning. Ambekar was accompanied by his supporters as he entered the JMFC court to surrender. Ambekar was reportedly sent to jail from the court.
It may be mentioned that Ambekar has been untracable in most of the criminal cases pending against him. Ambekar has been charged four times under the Maharashtra Control of Organised Crime Act (MCOCA).
In February 2018, the court pronounced the judgment in Ravindra Gawande alias Balya murder case in which he was the prime accused. However as the city police failed to arrest Ambekar all 10 other accused were aquitted but the gangster's trial was still pending.
Gawande, arch rival of Ambekar, was allegedly hacked to death at the residence of Yogesh Kumbhare at Sant Tukaram Nagar on January 22 last year. The case was registered at Kalamna police station with charges of murder, destruction of evidence, criminal conspiracy etc registered against 11 accused, including Ambekar. Though all accused had been arrested subsequently, Ambekar's whereabouts remained a mystery so far.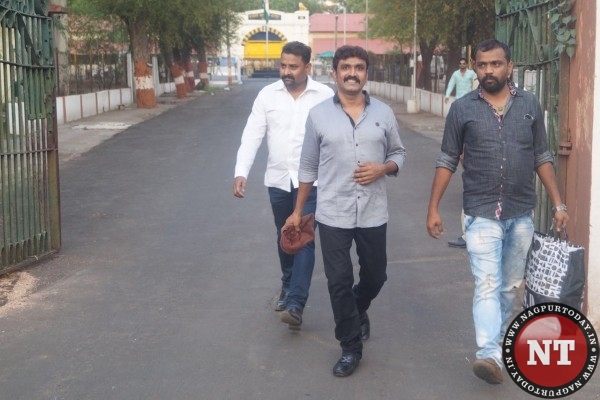 It is reliably learnt that Ambekar had sneaked away from the city even before his name had been added as an accused.
Sources claimed that Ambekar had till now now holed up somewhere in Ujjain, Madhya Pradesh. Though there had been much speculation about Ambekar's whereabouts, the city police efforts to bring him to book were repeatedly questioned. In several press conferences over the past one year, city police chief K Venkatesham, Jt CP Shivaji Bodkhe and other senior officers have offered only evasive replies when asked about their strategy to net Ambekar, since the trial had already begun in the middle of 2017.