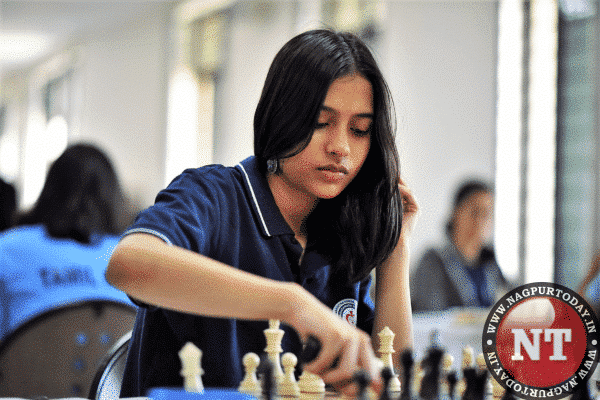 Nagpur: Two-time National Women's champion and Woman Grandmaster (WGM), Divya Deshmukh, from Second Capital of the State, has added another feather to her cap by becoming India's latest International Master with a round to spare at the Baku Open 2023 in Azerbaijan.
Despite losing the penultimate round against her state mate IM Aditya S Samant, Divya still managed to become an International Master. Her last round result is now immaterial as it won't affect her normal chances. She just has to appear and play her final round game.
Divya, who is 17 years old, scored her first IM-norm at Velammal-AICF International WGM Round Robin in February 2019 at the age of 13. She also scored her maiden WGM-norm at the same event. The second IM-norm was scored at First Saturday GM October 2021 when she was 15 years old.
Divya, who has brought laurels to her hometown of Nagpur, has achieved a lot of accolades at a tender age, including the Asian Continental 2022 women bronze and Blitz Women 2022 gold medals. She is the first from Nagpur to achieve the title of International Master, making the city proud.