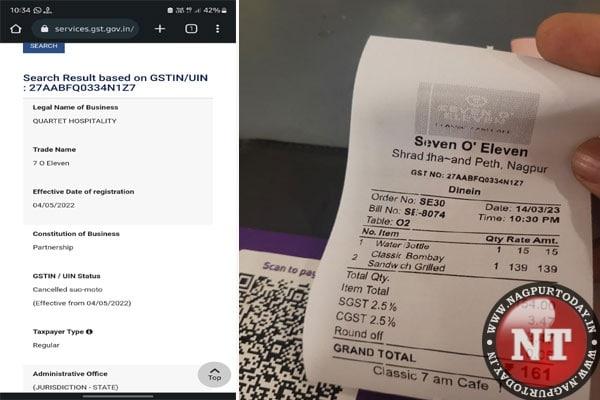 Nagpur: With the Goods and Services Tax rolled out in the year 2017, eating at restaurants has become a costly affair. But most people still handover the amount to the restaurant without checking if the GST charged is even valid or not.
Recently, a netizen pointed out that cafe 'Seven O'Eleven,' which is located in Shraddhanandpeth has been charging GST to its customers on the final amount, despite having the GSTIN number cancelled.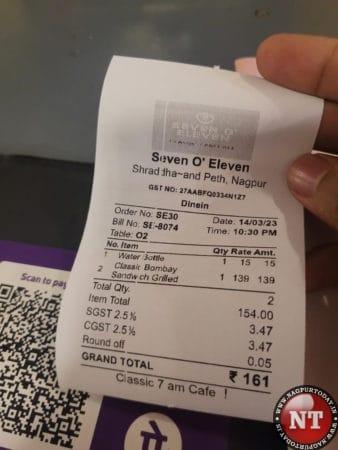 The restaurant has been accused of cheating the customers and issuing and accepting fake invoices could be moved to the Indian Penal Code. Maximum sentence under section 420 of the IPC for cheating case is seven years, whereas the same is ring-fenced to five years in GST code, as per a report.
In simpler terms, the restaurant has been earning extra by all wrong means and filling their pockets.