Nagpur News.
The Union Finance Minister Arun Jaitley presented his first budget, keeping an eye on full-scale development to boost economy and bring cheers in real estate while giving some respite on tax rebate. Finding the budget promising and balanced, dignitaries from taxpayers and trade fraternity in Nagpur were prompt to air their views over the ambitious budget.
Arun Lakhani, Chairman and Managing Director of Vishwaraj Infrastructure Limited (VIL) "The budget clearly reflects government's reaffirmation of staying with ground realities and sticking to doable promises. It is an inclusive budget which reaffirms the new government's commitment to economic growth. It is a well balanced budget given the options available to the FM. The focus on infrastructure, thrust on FDI and implementation of GST are good strategies to revive and sustain economic growth. The Infrastructure industry will be enthused by the impetus on investment front and encouragement to banks by keeping it out of their SLR to provide long term funds. However containing the fiscal deficit within 4.1% will be a challenge but good to see the optimistic projections of 3.6% and 3% for FY 2016-17. The increase in income tax and tax rebate is icing on the cake".
Vidarbha Industries Association (VIA)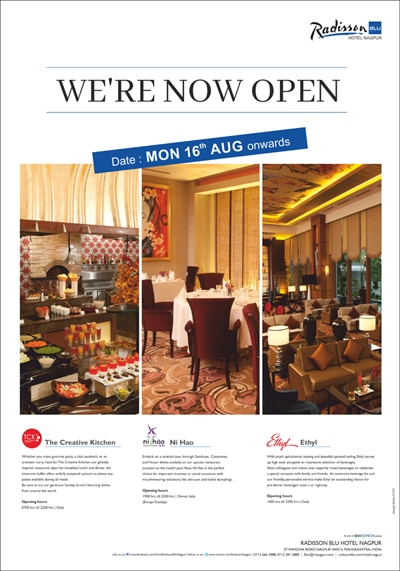 Secretary Rohit Agrawal, VIA said it was an average budget which looks like a thank you budget for recently election victory. Setting up of AIIMS in Vidarbha is good news & Metro Rail in cities with more than 20 lakhs population   which qualify Nagpur also was in keeping with Gadkariji's promises. The increase in FDI limits in defence  may also benefit Vidarbha as will the various sops and duty rationalization as well as benefits of specialize warehousing policy will help the textile industry in region. The rural network of roads and electric infrastructure will help the farmer with irrigation and easy transport of crop. Both these issues will address problems of Vidarbha farmer as solar power pumps will address their irrigation needs which will help in boosting Vidarbha economy.
Vidarbha Economic Development Council (VED)
Devendra Parekh, President, Vidarbha Economic Development Council (VED), said an IIM has been allocated to Maharashtra and it should come to Nagpur which has been VED's long-standing demand. VED has been pursuing the establishment of IIMs in Vidarbha for a long time and this news is indeed heartening since so far, there is no national-level management institute in this region except MIT. If it is set up in Nagpur it would be ideal as it is centrally located and well connected by road, rail and air. Besides this, the ambiance is highly conducive with several private sector companies and PSUs in Nagpur to absorb the management graduates from the IIM.
Specifically with reference to Vidarbha, Rahul Upganlawar said that VED had been trying very hard for a Convention Centre for Nagpur and done a lot of study and created a DPR on it also. Now that is has been allocated to Nagpur it is the fulfillment of a facility which is the need of the hour and being pushed by VED since ages.
Shivkumar Rao, VP, VED said, "With the declaration of 49%-100% FDI in defence, it is expected that several international players would set up their manufacturing facilities for defence needs in India and MIHAN should be developed as a Defence Manufacturing hub.
In the Budget provision has been made for Tourism as well. Vilas Kale, PP, VED, was thankful that five tourism circuits are to be developed. He felt that Tiger Country circuits with proper road connectivity, stay facilities, signages etc. should be considered and Tiger Country tourism included in the international map for eco-tourism in the Incredible India campaigns.
Confederation of All India Traders (CAIT)
CAIT National President B. C.Bhartia and National Secretary General. Praveen Khandelwal while reacting on the Union Budget said that proposal to to examine financial architecture for MSME sector and for this purpose the FM has declared to constitute a Committee of Finance Ministry, MSME Ministry and RBI is a welcome step. The announcement of early introduction of GST is also a welcome move but the stakeholders should be consulted effectively while drawing a roadmap of GST in India-said both leaders Bhartia and Khandelwal said that serious declarations have been made in the budget for skill development which will provide much employment opportunities in the Country..
Vidarbha Taxpayers Association
J. P. Sharma, President. Vidarbha Taxpayers Association (VTA) said, "I appreciate the maiden budget speech by Finance Minister Arun Jaitley, which from the word go demonstrates Modi Government clear intentions are to boost development, real estate & economy.
Although it was expected that some changes would be proposed taking into consideration DTC proposals but only change in income tax limit from 2 to 2.5 lac is good, similarly in senior citizen section also. Increase of rates due to budget changes in non-essential commodities is fine. Real estate sector gets some attention which for long time was ignored, by promoting affordable housing, allocating Rs 7,060 crore to develop 100 smart cities. Increase in allocation of funds for National Highways and rural roads are welcome which forms part required infrastructure; likewise tourism will get appropriate boost due to proposed plan of having E-visa at 9 airports of the country."
Tejinder Singh Renu, Honorary Secretary, (VTA) said it's a budget to win back lost trust of Investors. He added, "Prime Minister Narendra Modi last month had warned the people to prepare themselves to face some hard decisions in the interest of the country, so I was expecting quite a tough budget; however Finance Minister Arun Jaitley in his early budget speech said "we cannot go on spending today which would be financed by taxation at a future date" brought immediate relief."
Renu said, "Proposal for setting up All India Institutes of Medical Sciences in Vidarbha, which most likely would be planned at Nagpur due to its strategic location advantage, delights me. On the scale of 1-5, were 1 is average and 5 good; I would rate this union budget at 4 and the loss of 1 point is because accountability of Government officers and social security still remains to be addressed."
ICAI, Nagpur Branch
CA. Ashwini Agrawal, Chairman, Nagpur branch of ICAI said, "The Indian democracy has given a thumping mandate for a stable government paving the way for much awaited economic reforms and people were expecting lot many structural and policy changes in this budget. But in this budget, barring some points, the Hon finance minister has chosen not to touch on those issues."
As far as vidarbha is concerned, setting up AIIMS is welcome announcement and allocation of huge funds to the ministry headed by Hon Nitin Gadkari is a ray of hope for Vidarbha development. "However considering the limitations of the economy and scarcity of available resources we have to wait for another year for big bang measures," he added.
CA. Abhijit Kelkar, former Chairman, ICAI Nagpur branch said Finance Minister Arun Jaitley presented bold budget decisions and broadsides against the "mindless populism" of his predecessors which will prove a hit amongst people. He aimed to achieve 7-8 per cent economic growth rate in next 3-4 years.
Increase in limit of 80C limit interest on housing loan along with slab rate in income tax gave some relief though more was expected, he said adding that a clear roadmap for GST and DTC though remain unfolded a clear outlook to implement them is a welcome movement.
"It seems that this budget will cater to all the classes of society, however BJP must get out of election mode now as the budget still sounds like a manifesto," he added.
CA Julfesh Shah, RCM and Vice-Chairman, WIRC of ICAI said, "The Union Budget 2014 presented within 45 days of formation of government in the prevailing Indian economy with fiscal prudence and pragmatism is really beginning of the journey for revival of the growth of the Indian economy. Hon'ble FM has almost touched every sector and reforms/solutions for the removal of bottlenecks.   Accepting the Fiscal deficit at 4.1% has a challenge, he has outlined the roadmap of Fiscal deficit target for the next three years
key highlights of Union Budget 2014-15:
Taxation:
Personal tax exemption limit raised to Rs 2.5 lakh from current Rs 2 lakh for taxpayers below 60 years
Senior citizens' tax exemption limit hiked from Rs 2.5 lakh to Rs 3 lakh
No change in surcharge for corporates, individuals
Education Cess to stay at current 3%
Investment limit under Section 80C hiked to Rs 1.5 lakh from current Rs 1 lakh
Exemption on housing loans interest on self-occupied property increased from Rs 1.5 lakh to 2 lakh
Other highlights:
The people of India have decisively voted for change
India unhesitatingly desires to grow
We look forward to lower levels of inflation
The country is no mood to suffer from unemployment, lack of infrastructure and apathetic governance
The continuing slowdown in emerging economies has posed threat to global economic recovery
Slow decision-making has led to slow growth
Steps announced in the budget are aimed for sustained growth of 7-8% within the next three-four years
It would not be wise to expect that the same can be done and must be done in the first budget being presented within the first 45 days of the new govt
We will leave no stone unturned to create an vibrant and strong India
Will lay down broad policy indicators in the budget
We cannot spend beyond our means, we needs to follow fiscal prudence
We cannot leave a legacy of debt for our future generations
Considering we have 2 years of GDP growth and static industrial sector, the target of 4.1% fiscal deficit is daunting
I accept this target as a challenge
Black money is curse on our economy
We have to take bold steps to spur growth in economy. They are directional
Govt committed to minimum government maximum governance
Aim to make food and fuel subsidy more targeted so that it helps those who need them
Urgent need to generate more resources for the economy
This govt will not bring any change in tax rates retrospectively
All retro taxes to be scrutinized by a high-level committee
GST by end of the year (sets no firm deadline)
To encourage development of smart cities; FDI cap on minimum built up area reduced
Policy of NDA govt is to promote FDI in select sectors
GST will streamline tax administration and result in higher tax collection for Centre and states
FDI in defence sector to go up to 49%
Greater autonomy to banks
PSU 247,944 cr capex to create industrial cycle
Smart cities: PM has vision of developing 100 new cities
Rs 7,060 cr fund for smart cities
Tourism: e-visas to be introduced at nine airports in the country in a phased manner
Real estate investment trusts – modified REITS is being announced for infrastructure projects to reduce pressure on banking system
Kisan Vikas Patra to be pushed further
New scheme for skill development called Skill India to be launched
Sanitation in every household by 2019
Shyama Prassad Mukherjee Rozgar mission to be launched
New scheme for agricultural irrigation
Rs 500 cr for rural electrification
Rs 200 cr for Sardar Vallabhbhai statue in Gujarat
Rs 50000 cr for SC/ST schemes
Social security: minimum pension of Rs 1000 per month for all subscribers of EPFO scheme
National level institute for mental health to be set up
Currency notes with braille like signs to help the blind
Rs 150 cr on new scheme to improve safety of women in big cities
'Beti bacahao, beti padahao' scheme to be launched – Rs 100 cr allocation
Gender main-streaming: School curriculum to have a chapter on the issue
MNREGA will be made more productive; it will be linked to agriculture related activities
Women SHGs bank loan scheme to be extended to other districts
Rural housing scheme: allocation increased to Rs 8000 cr
Watershed programme: New prog with outlay of Rs 2000 cr
Backward region grant fund for 272 backward districts – BRGF will be restructured
Rs 3600 cr for national rural drinking water programme
Health for all: free drug and free diagnostic services
Four more AIIMS to be set up in AP, WB, Vidharbha and Purvanchal – Rs 500 cr allocation
12 more govt medical colleges to be added
Aim to create an AIIMS in every state
Govt to provide toilet and drinking water in all girl schools
New teachers training scheme is being launched: Rs 500 cr allocated
Rs 100 cr for virtual classrooms
National Centre of Humanities would be set up in MP
Five more IITs and five more IIMs to be set up
Pan-India programme called Digital India would be launched – it will provide broadband connectivity to villages
5 new IITs in Jammu, Chhattisgarh, Goa, AP & Kerala
5 new IIMs in HP, Punjab, Bihar, Odisha & Maharashtra
Program for upgradation of skills and ancient arts for the minorities
Two more research institutes on farming to be set up in Assam and Jharkhand
New agri univ in AP, Rajasthan
Horticulture univ in Telangana and Haryana
National rural and tech mission is proposed – Rs 500 cr allocated
New plan to promote community radio – Rs 100 cr allocated
Urban renewal to get Rs 50000 cr
Urabn metro: govt will encourage metro system in PPP mode
Rs 100 cr for Lucknow and Ahmedabad metro projects
New mission for low cost affordable housing for urban poor – Rs 4000 cr allocated
Easier flow of FDI is also being encouraged in this sector
Rs 100 cr for modernisation of madrasas
Slum development to be included in Corporate Social Responsibility activities
Urban renewal will address drinking water, use of recycled water,solid waste management, digital connectivity; 500 habitats supported
15 Model Rural Health Research centers to be set up for rural health issues
Anti-poverty programmes will be targeted well
New scheme to provide soil health card to each farmer- Rs 100 cr allocated
Climate change is a reality which we have to face – national adaptation fund for climate change to be set up – Rs 100 allocated
Finance to 5 lakh joint farming groups through NABARD
Price stabilisation fund to be set up – Rs 500 cr allocated
State govts to be encouraged to set up farmers' markets in cities and town
Rs 8 lakh crore target for agriculture credit
3% tax subvention for farmers who pay up on time
RIDF target raised to 30000 cr
Warehousing: Rs 5000 cr allocated
Set up long term rural credit fund to be started by NABARD
Rs 5000 cr for STRC fund
To set up 100 mobile soil testing labs across country
See FY'14 growth at 4%
Committed to restructuring FCI
Kisan Television will be launched this year – this will provide real time info to farmers on farming techniques – Rs 100 cr allocated
All the govt departments and ministries will be integrated through e-platform by 31 Dec this year
Export proportion mission to be set up
Committed to revive SEZs
Effective steps to revilatise SEZs
SMEs form the backbone of economy
Most SMEs are owned and run by SC/STs and OBCs
Committee to be set up to look at financing this sector
National Industrial Corridor with headquarters in Pune will be set up. Rs 100 crores alloted
Apprentice Act to be suitably amended to strengthen the Apprentice Training Scheme
6 more textile clusters to be set up at Bareily, Lucknow, Kutch, Mysore, Bhagalpur and TN
Hastkala academy to be set up in Delhi
Pashmina production prog in J&K
To set up 7 new Industrial Smart Cities
Manufacturing units will be allowed to sell products through retail, e-commerce
Trade facilitation centre to promote handloom work in Varanasi
Ganga inland navigation – jal marg from Allahabad to Haldia at the cost of Rs 4200 cr
New scheme to develop new airports in tier 2 and tier 3 cities
Road sector needs huge investment
NHAI and state highways get 37,000 cr which includes Rs 3000 cr for Northeast
New expressways to be developed in parallel to the development on industrial corridors
Rs 100 cr for new coal based power generation technology
Big solar projects in Rajasthan, TN and Ladakh – Rs 400 cr allocated
Current impasse in mining sector will be resolved expeditiously
Royalty on mining will be reviewed as suggested by many state governments
Capital markets: Need to strengthen regulatory framework
Essential to have modern monetary policy framework, Govt to work with RBI on this
Liberalise AGR-GDR scheme part
Indian capital market to be energized by introduction of single KYC scheme
Urgent need to converge Indian accounting standards with international ones
Adherence to Indian accounting standards to be made mandatory by 2017
Two bank accounts in each household for marginal sections
Banks to be encouraged to give long term loans to industrial sector
NPA is a cause of worry
6 new debt recovery tribunals to be set up
Insurance penetration is still very low
Pending Insurance Amendment Bill to be taken up in Parliament
Benefits of insurance have not reached larger section of people, will address in multi-pronged manner with stakeholders
Provide all households with banking facilities to empower the weaker sections
Committee will be set up to examine how unused money in postal schemes can be utilised
Govt committed to providing 24×7 power supply to all homes
Chit Fund and Money Circulation Act will be overhauled
PPF ceiling upped from Rs 1 lakh to be Rs 1.5 lakh
Small savings scheme to be revitalised
Capital outlay of defence increased by Rs 5000 cr
New war memorial will be constructed at Princess Park – Rs 100 cr allocated
Small savings scheme to promote girl child, which will mature at the time of her marriage, higher education will be introduced
Renewed effort to link rivers, Rs 100 cr for detailed study on it
New scheme Namami Ganga for rejuvenation of River Ganga gets Rs 2,037 cr
Rs 990 crore for development of villages along the border
Rs 100 cr set aside for development of Technology Development Fund
National Police Memorial to be allocated Rs 50 cr
Allocation for defence Rs 2,29,000 crore
Budget proposes National Housing Banking programme; sets aside Rs 8,000
Rs 500 cr for five tourists circuits
National sports academies to be set up in different parts of India
Rs 200 cr for upgradation of stadiums in J&K
Sports university to be set up in Manipur, Rs 100 allocated
Rs 100 cr for training for forthcoming Asian and Commonwealth Games
Young leaders prog for youth to be started, Rs 100 cr set aside
Displaced Kashmiri migrants rehabilitation gets Rs 500 cr
National Centre for Himalayan studies to be set up in Uttarakhand
National institute for customs and central excise to be set up in Karnataka
Development of rail system in Northeast get Rs 1000 cr over and above what has been provided in interim budget
New 24×7 TV channel for Northeast
Union govt to help Andhra and Telangana in reorganisation
Rs 200 cr for power reforms and Rs 500 cr for water reforms in Delhi
Rs 150 cr for communication needs of Andaman and Nicobar Islands
Rs 100 cr set aside for development of organic farming in Northeast region