Arun Lakhani represents FICCI at Indo-German Event on Water, Waste Water & Sanitation at Berlin (Germany)
Nagpur: After receiving many awards and recognitions, The Orange City Water (OCW) has added yet another feather in its cap by being showcased and receiving 'Thumbs Up' for its ongoing "Uninterrupted Water Supply Project (commonly known as 24×7 project) at prestigious 'The Indo-German Partnership meet in Water, Waste and Sanitation Event' held in Berlin (Germany) recently.
Arun Lakhani, lead Promoter of OCW (CMD of Vishvaraj Infrastructure Ltd) represented Indian delegation and gave a detailed presentation about various issues and solutions in the Indian Water sector at the event.
Addressing the meeting Arun Lakhani, stated: "India is going through major shifts and mega changes such as rapid urbanisation leading to acute resource scarcity. The idea should be to supply water to more people while using the same capacities rather than waiting for new infrastructures to be built. Projects worth over US$15 billion are up for grab in over 10-15 years."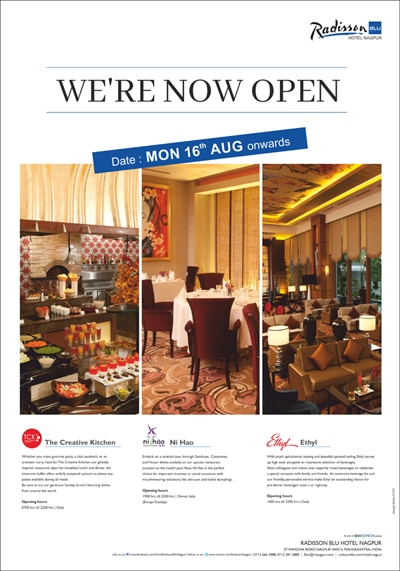 Arun Lakhani mentioned that German companies should take note of the market developments in the water and waste sector in India which is rapidly changing. He advised German companies to adapt as well as improve their technologies and solutions to suit the
Indian conditions. He suggested for adoption of successful business model including PPP modes
to be successful in India.
Arun Lakhani represented FICCI as an Industrial Speaker for the event titled "Opportunities for Indo-German Partnership in Water, Waste and Sanitation". The event was organised by the Embassy of India in partnership with the German Ministry for Environment, Nature Conservation, Building and Nuclear Safety (BMUB) for the German investors and technology providers in the water and waste water sector.
Various German companies have expressed interest to participate and contribute to Ganga Rejuvenation Mission, Swachh Bharat Abhiyan and Smart Cities Mission of the Government of India. Vishvaraj Infrastructure has done studies on 100 cities in India, most of the cities have ample water resources but citizens are still facing water shortages due to poor water
management.
German companies are global leaders offering advanced solutions in the water and waste sectors. Senior officials from German Water Partnership and German Waste Industry Association (ReTech) participated in the event and identified potential areas of cooperation with India leveraging the strengths of the German industry in water and waste sectors.
The Berlin event was attended by Ambassador of India to Germany Shri Gurjit Singh; General Manager, German Water Partnership, Christine Von Lonski; MD and CEO, Ramky Enviro Engineers Ltd., Goutham Reddy; German Recycling Technologies and Waste Management
Partnership e.V., Melanie Köpke; Second Secretary (Economic& Commerce), Embassy of India, Berlin, Vikram Vardhan among others.
During the event a Panel Discussion was also held on "Opportunities for Indo-German Partnership In Water, Waste and Sanitation". Along with Arun Lakhani, the fellow panelists were Dr. Michael Kuhn, Managing Director Kuhn GmbH, Kai Ressel, Project Manager, Harbauer Gmbh, Andreas Waldraff, Managing Director, UBF.B GmbH, Dr. Thomas Probst, Federal Association Secondary raw materials and Waste management (BVSE), Goutham Reddy, MD and CEO, Ramky Enviro Engineers & Member, CII.