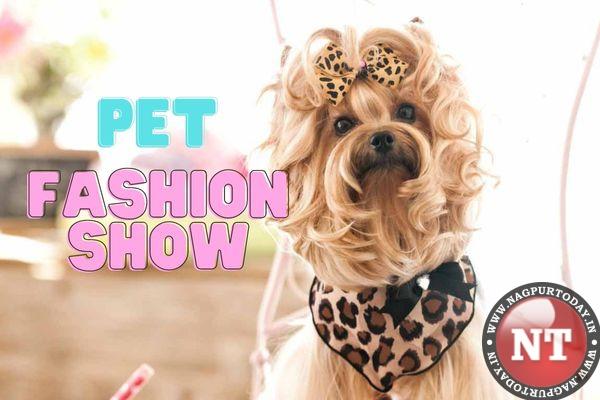 Nagpur: Owning a pet is a big responsibility, and it teaches children and adults alike about the importance of caring for another living being. Proper pet care instils a sense of responsibility and can help teach important life skills like patience, empathy, and compassion.
To create awareness and provide 24X7 Vet care service, Pawcare.ind.in is organizing a Pet Fashion show In Nagpur. Pawcare.ind.in is India's first 24X7 online Vet consultation and All-In-one website.
Pawcare.ind.in, a couple owned company by Gavi P Ahluwalia & Divyani Ahluwalia; was formed when they lost their beloved 1st pet, Wealsy due to non- Availability of urgent medical care in Mumbai. The grief stricken couple conducted endless surveys with pet parents and doctors to identify the loophole that the pet industry was missing, thus coming up with Pawcare.ind.in.
Pawcare.ind.in was awarded among top 100 start-ups in Maharashtra start-up week, organised by Maharashtra Government 2022.
The annual pet fashion show is set to take place at the Blind Relief Association on the 1st of April 2023, Saturday from 4: 30 pm to 9:30 pm, and pet owners are buzzing with excitement as they prepare their furry friends for the event.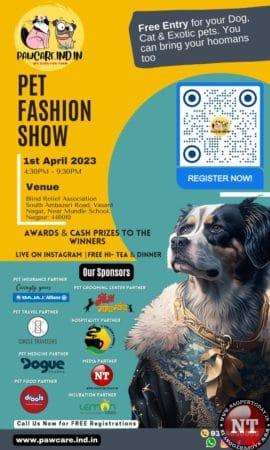 From dogs in tutus to cats in hats, this show is all about showcasing the latest in pet fashion. Participants will be competing in a variety of categories, including "Dog/cat of the year 2023," "Indie Dog of the Year 2023," and "Pet Parent of the year 2023."
But this event isn't just about looking good – it's also a chance for pet owners to bond with their pets and meets others in the community who share their love of animals. The fashion show will also feature a variety of our Sponsor with pet-related products and merchandise like Bajaj Allianz General Insurance Company as our pet insurance partner, Travelers & Dogue as our pet medicines, Bho bho meow meow as our pet grooming partner, Travelers & Dogue as our pet travel partner, The rise and grind as our hospitality partner, Nagpur Today our Media partner, Drools as our pet food Partner and Lemon Ideas as our Incubator partner. Along with some fun for pets there will be food and refreshments for both pets and their owners.
So mark your calendars and get ready for a fun-filled day of furry fashion and pet-loving camaraderie. Who knows – your pet may just be the next top model of the pet fashion world!