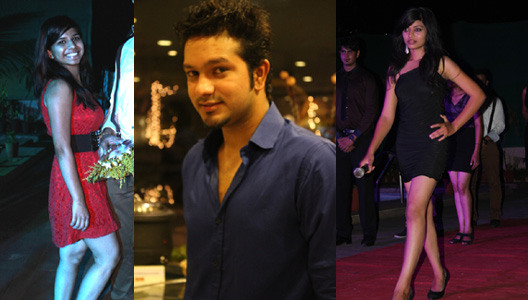 With style and latest trend as its anthem, the youth in Nagpur is coming forward and stepping into their desired fields and career paths. The young and fresh talents from Nagpur are thereby stepping into and fearlessly exploring the Fashion world. One such platform was offered by 'Ame diadem' to these aspiring modals, a Modal hunt cum event which was organized by the 'Soul Snatchers' in partnership with 'Tiara'.
The event consisted of various rounds as selection criteria that included Ramp Walks, Ramp formations and extempore. The winners of the show were Avneet Gill and Dr. Prasad. The winners are suppose to work globally, where they are being rewarded with Prizes. The winners shall also get to sign a contract from Tarun Pradhan, where they'll get a chance to appear on the cover of his magazine 'Orange City'.
The singing numbers by Priyanka Srivastav, Indian Idol fame and anchoring by VJ Mj Lucky added to the zest of the event along with grooving tracks played by DJ Appy. Sumit Behl's musicians marked the singnificance of their presence.