Nagpur News: Noted internationally acclaimed writer, Nikhil Chandwani, from Nagpur has now gone over seas. Nikhil Chandwani has received this prestigious international award this year. The award was rightly titled:Promising Young Talent Of The Year.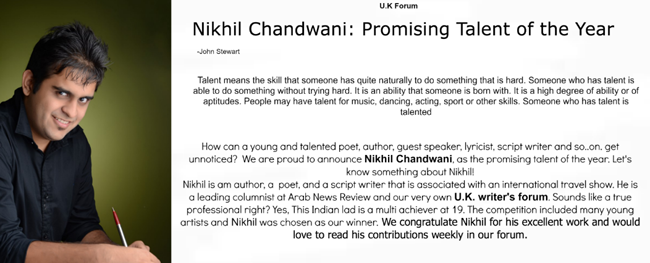 Nikhil Chandwani was selected as the best among lakhs of young talented achievers from over the world. The evaluation procedure was flexible and Nikhil was shortlisted and then chosen as the best promising talent. The jury had editors from the forum and Nikhil was chosen for his first book. His international best selling book, I wrote your name in the sky and yours and yours too conveys the confused and meandering world of a teenager trying to make sense out of new emotions and feelings. It reads more like the diary of a flirt. The author is able to arouse the reader's interest at the very beginning by portraying a flirt who was unaware of the word 'flirt' itself. The universe of the teenager is so intense, full of love, lust, romance, broken hearts… it's fascinating read, and Chandwani has been able to portray all these emotions in his canvas. It is fast reading and full of interesting twists and turns and full of emotions the reader is very familiar with.
There have been books on teenagers and there have been books on their emotions but somehow, these images are not of only one individual. Hence the Title – 'I wrote your name and Yours too…" It involves many more young people and the list is endless. At every stage of the teenager's life he or she faces deception, is cheated and the hurt refuses to go away. It is an interesting portrayal of the neo-adult life- where aspirations are on the high, the zeal to make a difference for oneself is acute- and still the mind is overlapped with childlike innocence ready to take the deadly plunge into the real mayhem of chaotic existence. What seems rosy attracts but the taste of reality is later bittersweet leaving a long lasting impact in the reader's mind- giving him the chance to identity with the protagonist.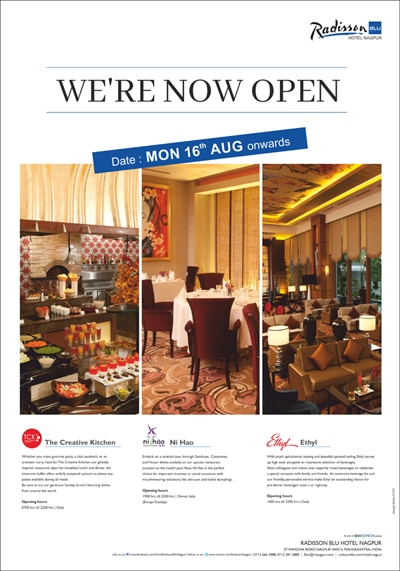 His beautiful poems were also the reason for this honour.
Nikhil is a lead columnist of various other national and international magazines. He is also a published poet and his book won him three literary awards. His poetry book was nationally released by legend hockey player Ashok Kumar Dhyanchand and Aslam Sher Khan. Nikhil's first book was released by VIT University's Chancellor Dr. G. Vishwanathan.