We asked pooja to tell us something about her herself, her background, her studies, and her family.
Pooja is a commerce student. She has completed her BCom from Hislop College,Nagpur. She is proud to be a Nagpurian as she is born and raised in the city of oranges and lives with her parents and two brothers. She has done her schooling from center point school and was the topper of the year. She was the 1st student to get student of the year's award at school and helped in the establishment of the green dustbins and the football ground for CPS.
Something more about the new show on star plus ek dusare se kerte hai pyar hum..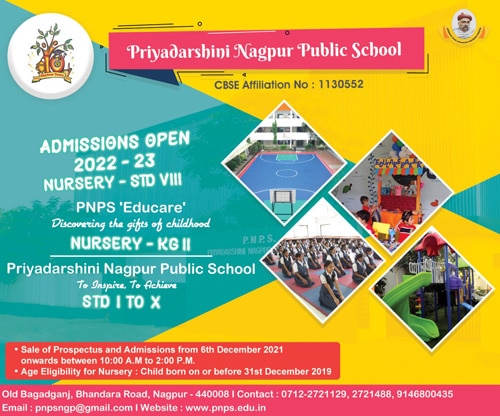 She got a call about the auditions on the show as she was the best suited. Her personality matching to the character. She went for the auditions but the dialogues where in Gujarati. One can pretend and pull off different characters but not a different accent in a day. She refused to give the auditions on the first and second day then finally made up her mind about it but this time the script came on the way and on the fourth day God also hinted to give a second thought to it as it rained like cats and dogs in Mumbai. But where there is a will there is a way. Pooja Banergee made it to the auditions but drenched and not at all in a position to give an audition. Still the crew was very helpful and she got a call to work on the show three day later.
Something that everyone wanted to know was how was the experience of Roadies…
In today's world everyone wants their name to be flashing when Googled. But for her it was not about fame. "Its all about being what we are." Roadies is one experience which everyone in there cherishes once out from there. Everyday is a new and a different day there. She doesn't want to be fake or pretend to be  someone that she is not. And this is on quality she loves about herself that she is her and not pretending to be someone else.
Roadies one experience that is always their in her mind is of 23rd of Jan 2011. The day she was asked to leave the show. She couldn't believe as she was the only person on the show who never received one negative vote and was genuine to everyone. Her parents were really supportive. At that point of time she could just recall her mother's word which said that she was to win and her mother believed in her and has faith that she will win. Her mother had said she wait for her to come on 26th with the red bike for her younger brother. She refused to cry and fought back and did keep her promise of getting the red bike as that is all she wanted.
We ask about the Best part and the worst part of media…
Pooja very comfortably said that she has always liked talking to the media. As she is honest and always been herself it has been as fun experience sharing her thoughts and life with people who love her. According to her media is not the one who scrutinize her but the people she likes talking to.
Is it difficult for you to being into charecter and perform in the role..
She says we have been trained since school to play with different part of our mind all the time and be active. At school, on a given day we study maths then switch to science without break and our break easily registers the activity so why would there be a requirement to prepare ourselves before a scene? Says Pooja. Its not a rocket science but one needs to do their homework well.
When we asked where she is today and where does she see herself 5 years ahead and what are her dreams
She said right now she is at the happiest phase of her life. And has no clue what futures has in store for her but has full faith that her every dream will be achieved someday.
As human want is never ending so is the list of dreams. Nobody aims to be the top most things at a go. It is always in small bits. For her it was first to become the class captain then swimming then the gold medal, dance, stage-shows and finally a step ahead was Roadies and bigger to that was star plus show. So it is always going to the next step. Show and steady wins the race!!!
Did you ever think of achieving all this fame and being the POOJA!
She very excitedly sharing her life told her how she has failed in 7th std and was scolded for that but after that she had worked hard and scored the highest that year. In 9th std she suffered with typhoid but as it was the last year for relay race of her age group that year so she couldn't miss it and fought for participation.
Her parents have always been supportive and taught her that everyone makes mistakes as we are human beings but being cautious and working hard really pays off!
Who makes you stand here?
All the credit goes to her family. They are her strength.
Her Favourite Hangouts Places of Nagpur?
Being a fun loving person their group was thrown out of most places so they made the streets their best hangout. Otherwise she loved being at REDS and seminary hills as center point school is there and she has spent her 12 years there.
What about Nagpur you missed more in Mumbai?
Mumbai is fun but there is no place like Nagpur! Things she missed the most are: food, people, family, school, bike rides and above all friend…
Something about that you feel should change in the youth of Nagpur.
People at Nagpur refuse to appreciate others. "hum sab ke baap hai" is the attitude of Nagpur people says pooja. According to her if you can do something then prove it rather than just saying. They are inactive. Her believe is they don't grab the opportunities they need to do that. One should learn to be independent rather than living the luxurious life provided by the parents.
In one word she describe her Experience of 21 years
"Unexpected but yet interesting"
Her friends say" We would love to have life like yours"
Any messege to Nagpur?
Try to make it the most happening city!
Wishes for Nagpur Today.
I really appreciate your hardwork and efforts and heartly wish you and your team for your Sucess.Nagpur Today will acheive its goal.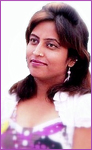 Suhani Vanjani