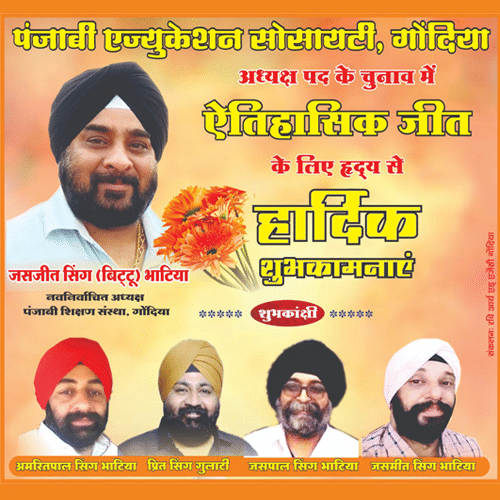 Nagpur: Vidarbha Taxpayers Association (VTA) in its Executive Body Meeting held recently welcomed the GST Council's resolution to cut rates on several items and simplification of tax return filing process for businesses, which was also requested by VTA to the Finance Ministry and GST Council in VTA memorandum dispatched to them in June 2018.
VTA also hailed by decision by Centre to increased the official maximum load carrying capacity of heavy vehicles, including trucks, by 20-25% besides scrapping the mandatory annual renewal of fitness certificates for freight carriers.
J. P. Sharma – VTA President said that now, we are on a par with the international freight carrying norms for transport vehicles and this will also bring down overloading. Although these new norms will be applicable to the vehicles that would be manufactured after the statutory order comes into effect, but thereafter heavy penalty should be imposed on overloading. Due excessive overloading, roads are unable to withstand its true life; fuel consumption is more which also adds to pollution. VTA is thankful to union transport minister Nitin Gadkari for taking this initiative.
Tejinder Singh Renu – Secretary of VTA said, the decisions relating to simplification of returns and especially keeping the interests of small taxpayers are significant. This would smooth the progress of ease of doing business both for small and large taxpayers which will also help in widening the tax base and are in the right direction to achieve the objectives of GST.
VTA specifically appreciates reduction in the GST rates from 28 to 18 per cent on 88 items. Raising threshold limit from Rs. 1.5 Crore to Rs. 5 Crore for filing of Quarterly returns, which comprise more than 90% of taxpayers, would certainly reduce the compliance burden of small dealers and assist them in channelizing their energy in doing business rather than worrying about monthly tax filings.
Tejinder Singh Renu, who also holds charge as President of Nagpur Residential Hotels Association (NRHA) thanks Finance Minister Piyush Goyal for giving major relief for hotels as GST rate will now be applied on actual tariff and not on published tariff; this will also ease the IT systems for hotel players.
Other prominently present in the meeting were Hemant Trivedi and Amarjeet Singh Chawla – Joint Secretaries, Pawan Chopra – Treasurer, Executive Body Members Praveen M. Agrawal, Govind Patel and others.