23rd March 2012 was Gudipadwa, a new year for Maharashtrains and was also a new beginning for someone who was not from the industry of Food & service .Nagpur today will give you a review about a Pure Vegetarian restaurant in the west of Nagpur called "Anandam"and introduce you to the entrepreneur Anand Jain.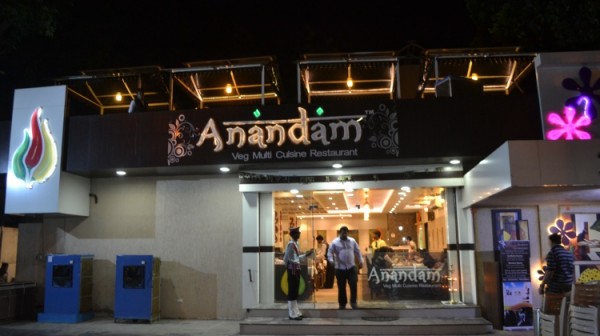 Ambiance (9/10)
Anandam is one place you can take someone to impress because of several reasons and one of them is the ambience. Great comfortable furniture, cool temperature, privacy between two tables, and above all small dining areas for small parties. About the interior when asked to Anand Jain he said "I did interiors myself keeping in mind that what will a family like in the ambience."Anandam is a Fine dining restaurant "so everything should have some exclusivity ".
Service (10/10)
Well mannered staff, great crockery, great cutlery, clean napkins and above all the service criteria's force me to give these ratings. From the Darban to the General Manager everyone has one concern "Customer should feel home".Anand Jain said "Personalized service is what I promote and my customers come for that, when I was opening Anandam someone asked me why this part of the city "Puliya ke iss par kyu"So I answered that "Puliya ke uss paar ke log iss paar ache khaana kee talash mai aatey hai ". So customer satisfaction is our motto and by the end what does Anandam means Satisfaction.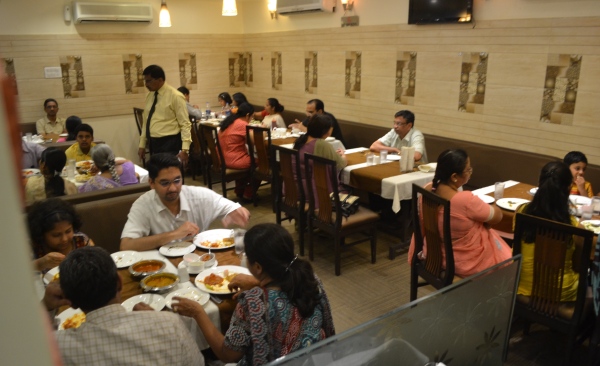 Food (9/10)
Anandam has great food taste and and it offers Indian , Cbhinese , Continental food .Specialities like in starters Potli Kabab , paneer Parda , Chilli Mili Kabab, are very popular .In the main course Veg Raja Rani , Veg Begum Bahar ,Karishma Paneer (No Kapoor stakes) with their simple Dal Tadka with choice of Bread gives you a perfect meal .In the deserts like Matka Kulfi ,Honey Noodles with Ice cream or Mango shake with ice cream will force you and the word will come from deep stomach is "Anandam".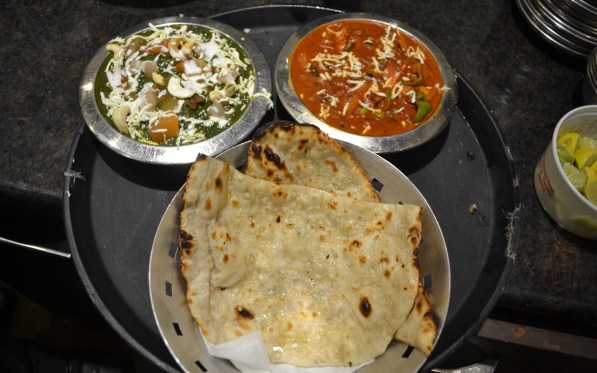 On food delicacies Anand jain a B.Com Graduate said "I started this venture because I love food, and I have been eating out since like my childhood and when I was young and use to get bad experiences with big brand restaurants in the city I use to think I can do better than them and now people congratulate and appreciate me".
On the expensive menu Anand said " I know it is expensive but then in Fine dining there are a lot of costs ,when I am giving good Ambience ,Good Service , Good Quality Food , Good Quantity and I charge for it and people do not complain as they are happy with their experience."
Verdict (9/10):
Fine dining and satisfaction to the core is all about "Anandam".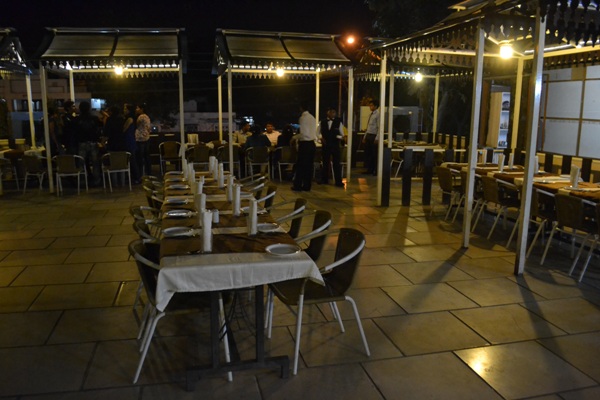 Yash Raj Trivedi