Nagpur News:  A month long appeal aggravated with hunger strike extended over a week finally bore some fruits, albeit partially, for the engineering students on Thursday. The Nagpur University authorities have arrived at a solution to the prominent demands of the students. The notification dated September 10, 2001 would be applied as formula which would benefit at least 3000 students. This scheme is formulated by the Dean of Engineering and the Vice Chancellor, RTMNU Vilas Sapkal.
In a meeting on Thursday the Board of Examination decided on ATKT formula rather than allowing 'carry on' for the old syllabus students. Admissions in 5th semester (3rd year ) and 7th semester (4th year) will be allowed to the students. Students will also be able to attend regular classes and practical.
However a section of students who were on hunger strike at Samvidhan Chowk under the banner of STON were not happy with the decision and demanded 'full carry on'. They said that they will continue with hunger strike until they get full carry on. In protest against this decision the students have called for Engineering Colleges bandh on Friday.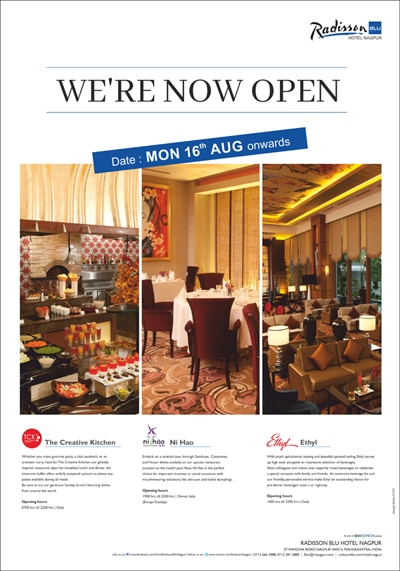 The 2001 formula prescribes that backlogs of 1st & 2nd sememster (1st year ) and 3rd & 4th semester must be cleared by the students after which they will be allowed to appear for further semesters. The students would have two attempts to clear in old syllabus pattern and a chance to appear for winter examination of third and fourth year. It also paved way for the students who were unable to take admissions in the next session, but they will have to clear their backlogs in first attempt only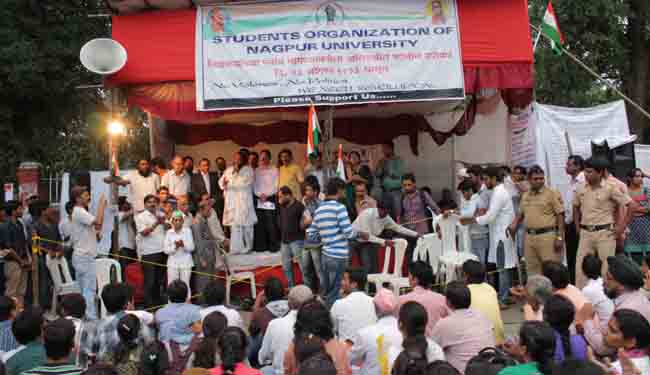 Revaluation rule eased
Revaluation issue of the students was also addressed in the meeting. Now students can apply for revaluation without Xerox copy of the marksheet. Evaluator will get a 'model answer sheet' to check answer sheets so that accuracy can be maintained.
Fee hike to be rationalized
Regarding the fees issue a committee under K.C. Deshmukh is constituted, and fees hike implemented in 2007 will be rationalized and the hike will be restricted, informed VC Sapkal.
Members of various authorities including the Board of examination, management council and academic council attended the meeting to find the solution. Deans and Principals of various Engineering colleges discussed the issues of the students with the university officials .Meetings of the top officials of the university were being held in this regard for the last one week. One such meeting of VC Vilas Sapkal was held with State Education Minister Rajesh Tope in Mumbai few days back.
In Thursday's meeting student representatives and leaders of Maharashtra Navnirman Sena (MNS) Mangesh Duke, Prashant Pawar , BJYM and others held across the table discussions over the students issue with Vice chancellor Vilas Sapkal, Baban Taywade , Khirsagar Dean Engineering, PRO VC Mahesh Yenkie, Registrar and PRO Prashant Mohite.