The news of the in-active clock tower at Ajni appeared in Nagpur Today, the civic authorities woke up from their deep slumber and got the clock tower repaired. This has ensured that the clock resumed functioning from July 26, 2014.
As the clock resumed functioning, the citizens are now relieved. However, from almost last 7 days the clock was showing the same time, that is, 5'O'clock.
NMC Commissioner Shyam Wardhane, himself informed Nagpur Today that the clock has been repaired and that the clock has resumed functioning. It is essential to mention that the Clock Tower of Ajni square was the dream project, and it took around Rs 50 lakhs for the clock tower. The clock was not maintained and was not bothered by NMC.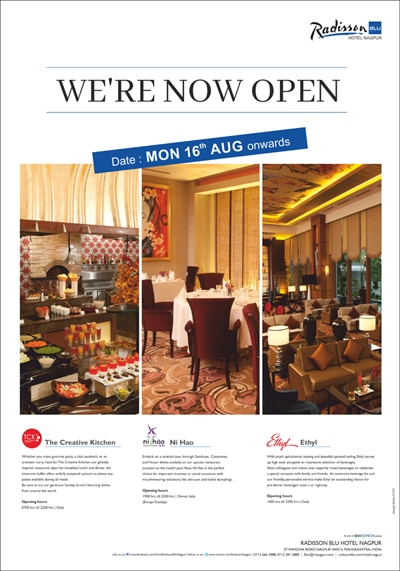 The Clock Tower was to be set up in 2003 to mark the Tercentenary of the city but unfortunately, the project was delayed for eight long years for varied reasons and finally it was installed on May, 2, 2011
When Nagpur Today talked to NMC about the clock's stoppage, he was unaware.
Wardhane told Nagpur Today that "the clock will be repaired tomorrow itself on the first priority". It is Nagpur Today's impact, and instantaneous action is taken on July 26, 2014.