Nagpur: The leading and most popular news portal of Orange City – 'Nagpur Today' – received one more glorious feather in its cap as it has been conferred with the prestigious Brand Leadership Award by the World Marketing Congress.
The Award was received by Nagpur Today Senior Reporter Rajeev Ranjan Kushwaha at a glittering function held at Radisson Blu Hotel on Friday, July 26.
Nagpur Today progressed by leaps and bounds since its launch on October 2, 2012. Beginning with daily hits of less than hundred, today the news portal is agog with over 3-4 lakhs daily. On any special occasions such as elections or any other major happening, the response from our avid readers is overwhelming.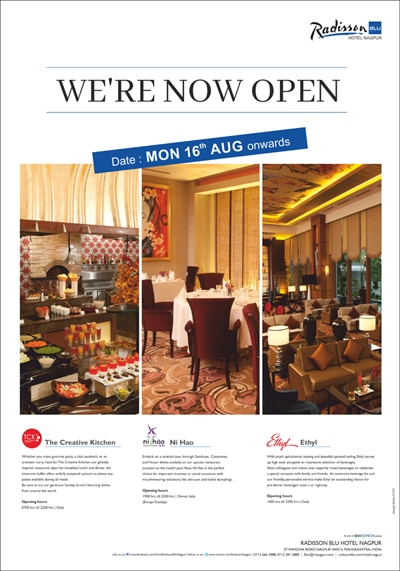 The Award ceremony was graced by personalities of prominence from various fields. The Awards seek to identify and celebrate outstanding brand building & marketing by organisations, individuals and teams. These Awards are an independent brand recognition exercise initiated to give recognition to those brands and marketers who have achieved extraordinary success from innovative and effective marketing practices in Nagpur. The Awards would be based not only on financial valuation, but by consumer preferences also. The Awards are held to foster marketing awareness in the professional community and inspire aspirations to achieve marketing excellence. The Mission of the Awards is to educate and disseminate the importance of branding in Nagpur.
The Academic Council and Awards Committee was extremely pleased to share that 'Nagpur Today' has been conferred with the prestigious 'BRAND LEADERSHIP AWARD'.