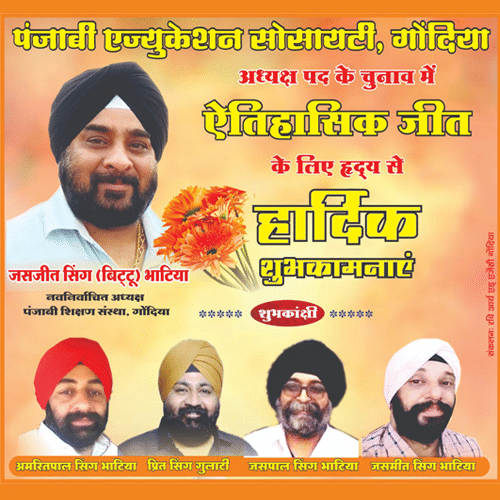 Nagpur:
Nagpur Toastmasters Club is a community club in Nagpur, started with the mission of providing mutually supportive & positive learning experience to foster the individual growth of its members.
In its 43rd meeting, at the installation ceremony, the names of Nagpur Toastmasters Club's incoming executive committee members for the year 2015-16 were announced. Area Governer TM Manish Rahatekar from Hydrabad graced the function who performed the induction ceremony. TM Prafullata Rode was installed as the President. The team members include V.P.Education –TM.Jyotinder Matharu, Joint V.P.Education-TM Apneet Bedi, V.P.Membership-TM Himanshu Chichghare, Joint V.P.Membership –TM Aditya Katiyar, V.P.Public Relation-TM Anuradha Koteshwar, Jt. V.P.Public Relation-TM Anoop Singh, Secretary-TM Radhika Sharma, Jt Secretary Vaidehi Naik, Treasurer TM Amarjtsingh Matharu & Sergent At Arms-TM Piyali Kanabar.
The function was largely attended by Toastmasters & guests.
As informed by the members, Nagpur Toastmaster Club is a chapter of Nagpur International. Toastmaster International is a leading non-profit making movement devoted to make effective oral communication a worldwide reality. Through its member clubs, Toastmaster International helps men & women learn the art of speaking, listening, thinking, enhancing leadership potential, fostering human understanding & contributing to the betterment of mankind, they add, also mentioning that the club which was started two years before was well received by the Nagpurians. The club members meet every 2nd & 4th Saturday at India Peace Centre, Civil Lines between 7 pm and 9 pm.