The trial of light-and-sound show was held on Friday in the presence of Union Minister Nitin Gadkari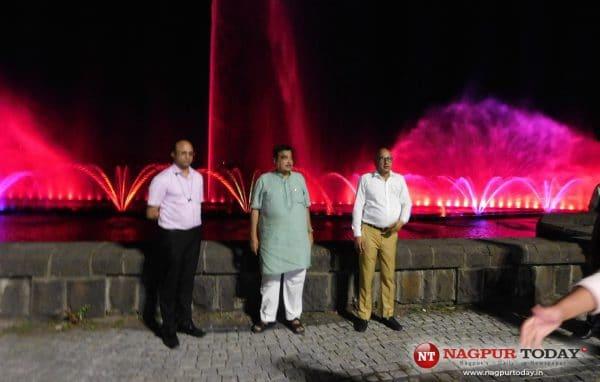 Nagpur: The natural beauty of iconic Futala Lake in Nagpur will go colourful from August 15.The administration as well as the firms working on Futala beautification project are working to ensure that the project is dedicated to public on the Independence Day. The musical fountain in the Lake will tell the history of Nagpur.
The commentary for the light-and sound show on Nagpur's history has been recorded in the voice of legendary actor Amitabh Bachchan (English), eminent lyricist-director Gulzar (Hindi), and acting stalwart Nana Patekar (Marathi).
A 4000-seat capacity gallery will be set up near Futala Lake to enjoy the fountain and a 12-storey food-plaza will be set up next to Futala with parking for 1,100 vehicles, Union Highways Minister Nitin Gadkari said. He was speaking at the trial show of the Futala Musical Fountain and Light-Show project, conceived by the Union Minister him and adding to the beauty of Nagpur.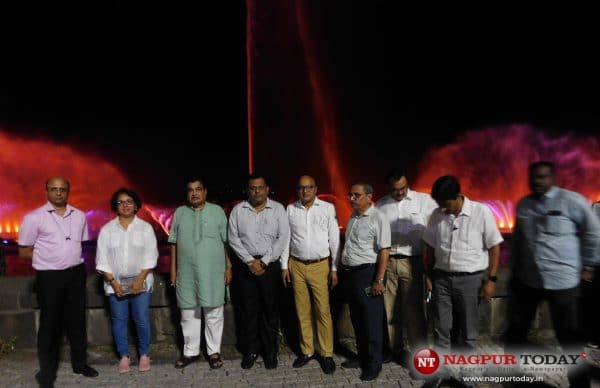 The trial of light-and-sound show started with the music stirring the atmosphere. It was followed by the colourful fountain, a wall of mist, and the bursts intercepted by fireballs. Noted actress-singer-director Revathi briefed Gadkari about the music part of the entire show.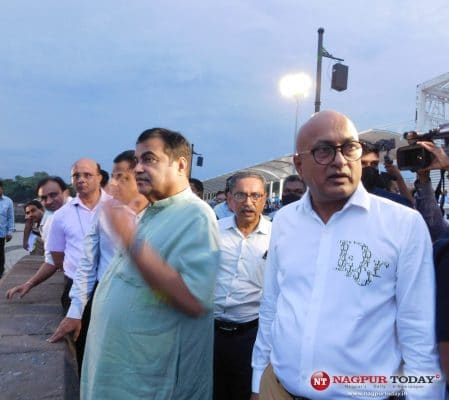 According to the officials present on the occasion, efforts are on to dedicate the entire project to public on August 15. The work of lighting and hardware installation has been completed, and work is in progress to achieve synchronisation of the water bursts with the music. The programming will be done every night from July 4. The musical fountain in Futala Lake is said to be the tallest fountain in the world. When the show starts, Nagpur's history will be beamed on to the screen formed by the mist from the fountain. The music has been composed by music maestro A R Rehman, and sound design is done by Oscar Award winner Resul Pookutty.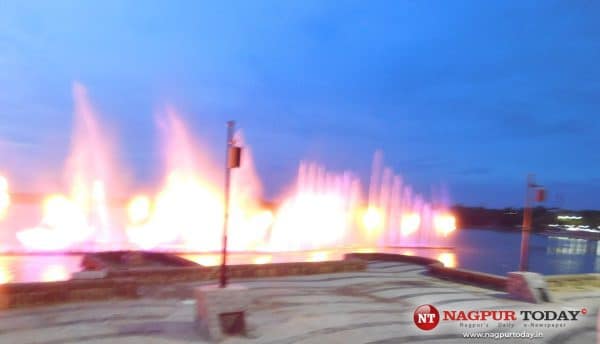 Each show will be of 34-minutes duration. During his visit to Futala on Friday, Gadkari told mediapersons that an amount of Rs 30 crore was released from Central Road Fund to Dr Panjabrao Deshmukh Krishi Vidyapeeth for development of garden on the university's land near Futala. The fountain hardware's spread is 180 metres. There will be seating arrangement for 4,000 viewers in the gallery, behind which there will be a 12-storeyed building hosting food plaza, mall, multiplex, revolving restaurant etc.