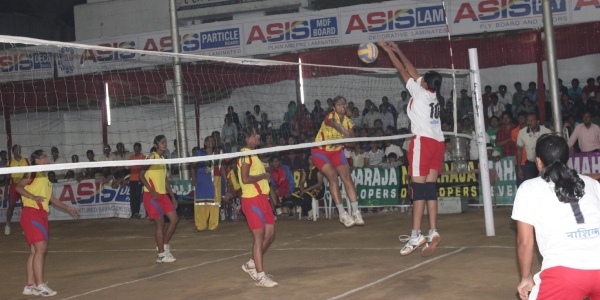 Nagpur Today.
Both Nagpur district men and women teams qualified for the finals of the Gayatridevi Agrawal Memorial 45th Maharashtra State Senior Inter-District Volleyball Tournament organised by Samarth Vyayam Shala under the auspices of Nagpur District Volleyball Association on November 9, 2013.
After performing brilliantly in the quarter finals and semifinals, Nagpur made it to the finals where Nagpur thrashed Mumbai city 23-25, 14-25, 25-23, 25-19, 15-12 and claimed the victory by entering in finals. Sourabh Rokade ,Pranav Thakre, Ram Andani and Mayur Meshram were the architects of Nagpur team. Also, Asif Mulla, Girish More, Sidhant Pathak and Gaurav Khadpe from Mumbai City playe well but failed to enter in finals
Along with Nagpur, Pune men entered the finals. Hence final match will be played between Nagpur and Pune. Again, in the women"s section, Nagpur and Pune entered final knockout stage by defeating Nashik 17-25, 28-26,25-23, 25-13. Captain Shweta Gajbhiye, Simran Chaudhary, Diksha Dewalkar and Sapna Meshram of Nagpur displayed outstanding performance for Nagpur. Wherein Rajeshree Shinde, Utkarsha Sonawane, Pranita Baste and Sneha Ghuge from Nashik tried their level best to claim the victory but lose by a very close margin. Both Men and Women Inter-District Volleyball final matches will be played on November 10, 2013.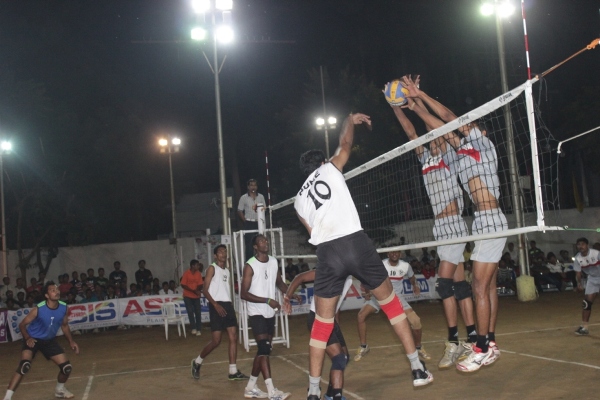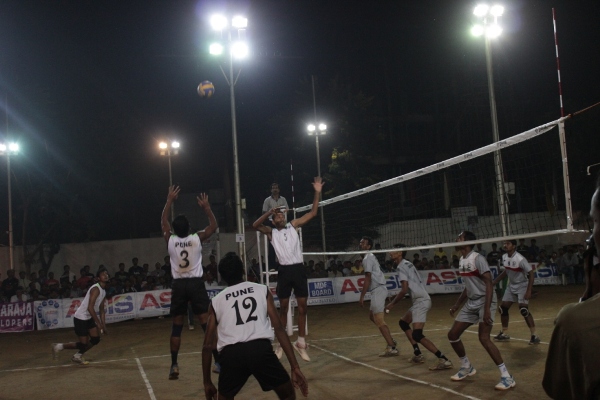 Results of Semi-final matches are:
Men's:
Pune beat Mumbai Suburban 27-25, 25-16,25-20
Nagpur beat Mumbai City 23-25, 14-25, 25-23, 25-19, 15-12
Women's:
Nagpur beat Nashik 17-25, 28-26,25-23, 25-13
Pune beat Akola 25-15, 25-14, 25-6