Nagpur: The Saudi diplomat accused of raping two women has quietly left India! No questions asked,  no justice done. This is outrageous and an affront to women world wide.
As a diplomat he enjoyed diplomatic immunity, but does it mean he can get away with a heinous crime like rape and sodomy? Nobody knows if there was a cosy deal allowing this man to make a peaceful exit. We hope not!
Saudi Arabian diplomat Majed Hassan Ashoor was a First Secretary and deputy head of visa section in the Saudi embassy in Delhi. He was in his 50s. It is alleged that he, and his father in law and some friends raped two Nepali women repeatedly and held them in captivity in an apartment in Delhi for many months. Their cries for help alerted the neighbors who called the police and finally the two Nepali women, one around 40 and the other 20 years old were rescued.
When Ashoor was sought to be booked for the crime however the Saudi Government intervened citing diplomatic immunity for its diplomat and ironically accusing the Indian police of lying and harassment!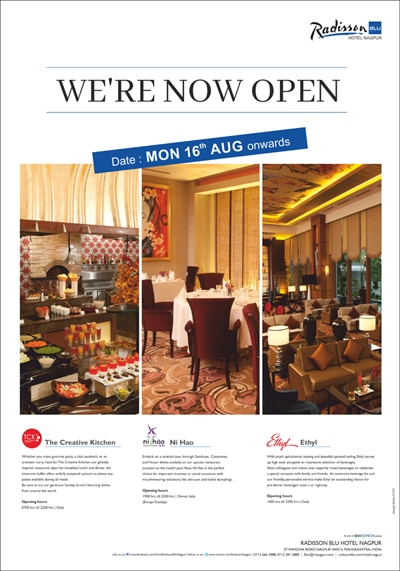 By now Article 29 of the Vienna Convention of Diplomatic Relations which says "the person of a diplomatic agent shall be inviolable. He shall not be liable to any form of arrest or detention. The receiving State shall treat him with due respect and shall take all appropriate steps to prevent any attack on his person, freedom or dignity" is well known and the fact that this clause was used by Saudi govt to protect Ashoor has caused deep outrage and concern.
But the Indian government still has options — by issuing an arrest warrant and calling for him to be tried in Saudi Arabia. If India issues no warrant – technically, he's even free to come back to India!
It is not unprecedented for diplomats enjoying immunity to still be booked if a cognizable crime, according to the host nation's laws, has been committed in that country.
Just remember what happened to Indian IFS Officer Devyani Khobragade in USA some years ago.
While serving as Indian Deputy Consul General in New York, she made international headlines when she was arrested by US law enforcement for making false statements on a visa application for her housekeeper, whereby paying her maid $3.99 an hour, despite promising her on her visa application to pay the minimum legal wage. An unsuspecting Khobragade was arrested after dropping off her daughters at school in Manhattan. she was herded in to the police car like a common criminal – in jail, she was subjected to a body-cavity search commonly called a "strip search", presented to a judge and then released the same day. This led to a major diplomatic standoff between India and the United States but US did not relent and take back the case.
Comparing and contrasting these two episodes, many Nagpurians feel Indian Government should have shown more spine and arrested the offending diplomat. Some feel India's dependence on Saudi oil has made its position weak.
Bhanu Rajgopalan, Director of Metaphors Advertising says : Energy dependence on Saudi Arabia is too high for India to indulge in a slug fest with them on the diplomat issue. Nepal, on the other hand is a nation dependant on India. As a rule, the stronger, wins. Devyani was strip searched at an airport whereas the Gurgaon police merely entered the Saudi diplomat's home and they have created a hue and cry. The Saudis have been known to exploit the 'lesser' (financially poorer) women sexually and it is quite strange to me that the abuse sustained was for such a long period. The maid abuse costed Devyani her post and I believe the Saudi diplomat will also suffer similarly.
Shyamala Sanyal, industrialist (MD of Bharatiya Barood Udyog) and an Activist who is known for speaking up and complaining when she finds anything amiss, has this to say:
"We are covering ourselves in shame. We are a morally bankrupt country. Nobody will ever respect us. Even the Italian marine 'murderers' are having a cool time – Warren Anderson was allowed to escape after thousands of Indians were killed in the Bhopal gas tragedy."
Bhushan Dhakulkar, Director of Panaround Impex, also opined that what was happening is ridiculous.
"How can this government say it is serious about fightihg crimes against women if they show such lack of courage and conviction in arresting the obviously guilty?"
Shishir Joshi, a graduate of Journalism and Law of Nagpur University and now CEO of Mumbai First opines Any crimes of this nature should be dealt with utmost harshness. Irrespective of nationality.There has to be a zero tolerance –
Finally as well known lawyer Ram Jethmalani has written in his columns "The actions of the Saudi Arabian embassy invoking diplomatic immunity in the case of its Diplomat accused of rape and sodomy is a shocking and immoral claim. The rules of the diplomatic immunity are not wholly statutory.
What has happened in this case, should have deeply embarrassed the Government of Saudi Arabia, for the malevolent conduct of its diplomat in India. Innocent women who were not the nationals of Saudi Arabia but another independent country were being kept in wrongful confinement, treated as slaves and subjected to outrageous sodomy and rape, not only by the diplomat but also his guests whom he wanted to entertain. The Saudi government owed a large dose of gratitude to India for having discovered these beastly activities of which any normal human being should be ashamed.
Will the Saudi government do what is required in the name of humanity and will Indian government act even now?
We are waiting and watching and it is doubtful the active and zealous social media will let this episode go away quietly. And it should not.
— Sunita Mudaliar (Associate Editor)